Creating A Living Trust In Massachusetts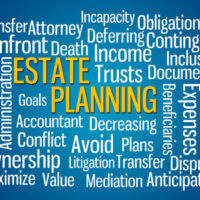 You may have considered the benefits of establishing a trust during your lifetime which could benefit your loved ones. A trust is a fiduciary relationship in which one party (the "grantor", "trustmaker" or "trustor") gives another party (the "trustee") the right to hold title to the  grantor's property or assets. The following article will discuss the concept of a living trust and will provide some information regarding how to create a living trust in the state of Massachusetts.
What is a "Living Trust"?
A "living trust" is simply a trust that you establish during your lifetime, rather than one that is established under the provisions of your will (also known as a "testamentary trust"). Under this kind of trust, you will name beneficiaries who will receive whatever property you designate to them at the time of your death.
Is a Living Trust Revocable?
A living trust can either be revocable or irrevocable, according to your specifications. Just as it sounds, a revocable trust is one that you can revoke at any time prior to your death. Conversely, as a general rule, an irrevocable trust is one which cannot be revoked or modified after it is established; however, Massachusetts law does provide for a trust to be terminated under certain circumstances.  Also, a trust can be drafted to include provisions for a Trust Protector, one who can make specific, limited modifications to the trust, and to also include a testamentary power of appointment to make changes to the trust after the grantor's death when circumstances outlined in the grantor's will are present at the time of the grantor's passing. With an irrevocable trust, you are agreeing to completely relinquish ownership and control to all of the trust property.
Do I Still Need a Will?
Regardless of whether or not you choose to establish a living trust, you should still consider getting a will. It is important to have a will even if you do establish a living trust, specifically because a will ensures that any property that was not designated under the living trust (for example, if you forget to add certain property to the trust or acquire new property after the trust is established) will be distributed according to the terms of your will. If you don't get a will, any property that is not transferred to your living trust will be distributed to your relatives under Massachusetts's intestate succession laws.
How Do I Create a Living Trust in Massachusetts?
Decide whether to create an individual or shared or joint trust. An individual trust contains property owned by only you, while a shared trust contains property owned by both you and another individual.
Decide what property you want to include in the trust. Consulting an attorney or other estate planning professional may be helpful.
Choose a successor trustee. A successor trustee is a person who will take control over the trust assets after you die.
Decide who the beneficiaries will be. The beneficiaries are the individuals who will receive the property you put into the trust.
Create the trust document. There are some online sites that will allow you to create this kind of document, but it could be more beneficial to consult an experienced attorney.
Sign the document. In order to be effective, you will need to sign the trust documents in front of a notary public.
Do You Really Need a Living Trust? Consult Our Estate Planning Attorneys
A living trust is not necessarily ideal for every person. An estate planning attorney can better assess your financial situation and determine whether a living trust is best for you. At Fisher Law LLC, our experienced Norwood estate planning attorneys will be happy to address any questions or concerns you may have about establishing a living trust. Please contact our office today to schedule a time to speak with us by using our online form.