Fisher Law Welcomes New Staff Members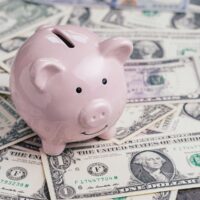 Fisher Law LLC is delighted to announce that Nancy L. Hogan has joined us as a legal secretary/administrative assistant and Nina R. Bohan has joined the Firm as a paralegal.
Nancy joined Fisher Law LLC as a seasoned legal secretary having 38 plus years of experience in the legal field. She is originally from Pittsburgh, Pennsylvania where she earned her Associate Degree in a Legal Secretarial/Court Reporting Program from I.C.M. School of Business in Pittsburgh. After working for a Pittsburgh law firm for a few years, Nancy had the opportunity to move to San Diego, California. She lived in San Diego for 38 years, which is where she met her husband, Mike, and had and raised their two sons, Andy and Zach, while still working full-time in the legal field in San Diego. Nancy has vast and extensive legal experience in California, including supporting attorneys in corporate law, business and civil litigation, white collar crime and estate planning/elder law. Nancy brings to Fisher Law many years of experience, as well as the belief that the professionals at Fisher Law can make a difficult topic much easier for our clients and their loved ones.
Nina Bohan received a J.D., cum laude, from Suffolk University Law School, in Norwood Massachusetts in 1996, attended The Institute for Tax and Fiduciary Management at the Philadelphia Institute for Paralegal Training in Philadelphia, Pennsylvania, Certificate awarded January 1989, and earned a B.S. in Finance, cum laude, from Siena College in Albany, New York in May 1987. Nina Bohan has worked in the estate and trust administration field for eight years in Norwood law firms as an estate and trust administrator and paralegal. During the last four of those years Nina earned her Law Degree at Suffolk Law's evening program. Continuing in the field, she worked at a prominent Norwood Law firm as a lawyer in the Estates and Trusts Department where she handled all aspects of estate administration and aided family members through the probate process. Nina joined the team at Fisher Law because of their client-based atmosphere. She brings her experience in estate and trust administration to the firm as well as her compassionate and caring attitude. Nina recognizes the emotional time it is for families when a family member is ill or has died and she is proud to use her experience and knowledge to help them navigate through difficult times.
Welcome Nancy and Nina!