Have Your Will Done? That's Not An Estate Plan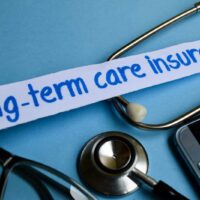 A last will and testament is an important part of an estate plan, and every adult should have one. However, there is only so much that a will can do, according to the article "Estate planning involves more than a will" from The News-Enterprise.
First, let's look at what a will does. During your lifetime, you have the right to transfer property. If you have a Power of Attorney, or POA, it gives someone you name the authority to transfer your property or manage your affairs, while you are alive. In most states, this document expires upon your death.
When you die, a will is used to transfer your property, according to your wishes. If you do not have a will, the court must determine who receives the property, as determined by your state's law. However, only certain property passes through a will.
Individually owned property that does not have a designated beneficiary must be transferred though the process of probate. This includes real property, like house or a land, if there is no right of survivorship provision within the deed. The deed to the property determines the type of ownership each person has.
Couples who purchase property after they are married, usually own the property with the right of survivorship. This means that the surviving owner continues to own the property without it going through probate.
However, when deeds do not have this provision, each owner owns only a portion of the property. When one owner dies, the remaining owner's portion must be passed through probate to the beneficiaries of the decedent.
Assets that have a designated beneficiary do not pass through probate, but are paid directly to the beneficiary. These are usually life insurance policies, retirement accounts, investment and/or bank accounts. Your will does not control these assets.
Beneficiaries through the will only receive whatever property is left over, after all reasonable expenses and debts are paid.
If you wish to ensure that beneficiaries receive assets over time, that can be done through a trust. The trust can be the beneficiary of a payable-on-death account. A revocable trust avoids property going through the probate process and can be established with your directions for distribution.
A will is a good start to an estate plan, but it is not the whole plan. Speak with an estate planning attorney about your situation and they will be able to create a plan that addresses distribution of your assets, as well as protect you from incapacity.
Reference: The News-Enterprise (September 30, 2019) "Estate planning involves more than a will"