Estate Planning In Massachusetts: Can You Leave Money Directly To A Minor?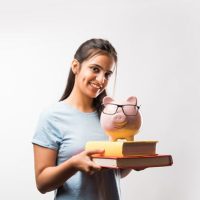 Did you know that many people lack an estate plan? According to data in a survey cited by the AARP, 60 percent of American adults do not have an estate plan in place. If you have an estate plan, you are ahead of most people. That being said, an improperly designed or outdated estate plan may not provide nearly as much protection as you think—especially if you are leaving assets for a minor. 
Parents, grandparents, and other loved ones want to protect the children in their lives. This raises an important question: Can you leave money directly to a minor? The short answer is that doing so is generally not the best strategy. Here, our Norwood estate planning lawyers explains the key things that you need to know about leaving money or property to a minor in Massachusetts. 
Massachusetts Law: Minors Cannot Control Inheritance 
In the Commonwealth of Massachusetts, the law states that minors are not legally able to control their inheritance. What does this law mean? Technically it does not mean that a minor cannot receive inheritance through a will. However, if property or assets are left directly to a minor using a will, those assets must be controlled by a guardian until he or she becomes a legal adult (18 years of age). Here is an overview of the two different scenarios in which property is left to a minor in a will: 
Provisions Made in Estate Plan:

If provisions have been made within the estate plan, it means that a guardian for the assets left to a minor has been selected. That guardian will effectively be in control of the property until the minor reaches 18. 

 

No Provisions Made in Estate Plan:

If no provisions have been made within the estate plan, it means that a guardian was not selected as part of the estate plan. A court hearing will be required and a guardian for the assets will be appointed by the court. This can be a slow and cumbersome process.
A Trust is the Most Effective Estate Planning Tool to Control the Inheritance of a Minor 
As a minor in Massachusetts cannot inherit property or assets directly from a will, it is generally not the best estate planning option. A trust is almost invariably a far better option for controlling and protecting the inheritance of a minor. Another key advantage of a trust is that you do not have to give an 18-year-old child or grandchild access to the inheritance all at once. It can be distributed slowly over the course of several years—or even delayed until they are older and more mature. 
Schedule a Confidential Consultation WIthWith oura Greater Boston Estate Planning Lawyers Today 
At Fisher Law LLC, our Massachusetts estate planning attorneys are is a diligent and solutions-driven advocates for people and families. If you have questions about leaving money or property to a minor, we can help you put the most effective plan in plan. Call us now or send us a direct message to set up your confidential initial appointment. From our Norwood law office, we provide estate planning services in Westwood, Dedham, Walpole, and throughout the Greater Boston area.  
Source:
aarp.org/money/investing/info-2017/half-of-adults-do-not-have-wills.html