Estate Planning In Massachusetts: Five Things You Might Not Know About Beneficiary Designations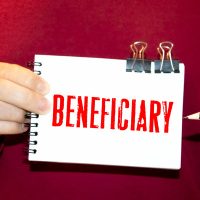 An estate plan should be comprehensive. Beneficiary designations are an important part of an estate plan. Investopedia explains that a designated beneficiary is simply "a person who has been named to inherit an asset." Proper use of beneficiary designation can simplify the estate planning process and put you and your family in the best position. In this article, our Norwood estate planning lawyer highlights five things that you might not know about beneficiary designations.
Many Different Accounts/Assets Allow Beneficiary Designations 
Most people associate beneficiary designations with life insurance policies. Beyond that, many other accounts and assets allow beneficiary designations. For example, retirement accounts such as 401(k)s and IRAs, bank accounts, and investment accounts may all be designated to pass directly to beneficiaries upon the account owner's death. 
A Beneficiary Designation Allows You to Avoid Probate (Key Benefit) 
Why is a beneficiary designation such an effective estate planning tool? One of the main advantages of using beneficiary designations is that it allows your assets to pass directly to your beneficiaries without the need for probate. Probate can be a time-consuming and expensive process, so avoiding it can be a significant benefit to your loved ones.
You Can Name a Contingent Beneficiary 
In the event that your primary beneficiary predeceases you, it is important to emphasize that you have the right to name a contingent beneficiary. Doing so ensures that if your primary beneficiary is no longer alive, your assets will pass to your contingent beneficiary instead of being distributed according to Massachusetts intestacy laws. It is not a desirable outcome. 
Failure to Use Your Beneficiary Designations Can Lead to Serious Headaches 
If you fail to use beneficiary designations, your assets may be subject to probate, which can lead to delays, expenses, and potential disputes among your heirs. Review all of your accounts and assets and ensure that you have designated beneficiaries for each one to avoid these potential headaches. If you have questions about navigating the probate process, our Massachusetts attorney can help. 
You Can Make Changes to Your Beneficiary Designation 
Your beneficiary designations are not set in stone, and you can make changes to them at any time. It's important to review your beneficiary designations regularly, particularly after major life events such as a marriage, divorce, or the birth of a child, to ensure that they reflect your current wishes. Remember, your beneficiary designations are updated as part of a comprehensive estate plan.
Contact Our Boston, MA Estate Planning Attorney Today
At Fisher Law LLC, our Massachusetts estate planning lawyer has the professional skills and legal experience that you can trust. If you have specific questions or concerns about beneficiary designations, we are available as a legal resource. Give a phone call now or connect with us online to arrange your completely confidential consultation. Our law firm provides estate planning services to people and families throughout the Greater Boston area, including in Norwood and Dedham.
Source:
investopedia.com/terms/d/designated-beneficiary.asp