If My Spouse Dies During A Divorce Will it Affect My Inheritance?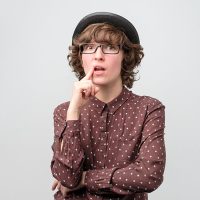 The last thing that you were likely expecting to deal with in the midst of an already complicated divorce was the death of your still, legal spouse. However, if you have lost your spouse while in the midst of divorce proceedings, you are not alone. This happens sometimes, and the law knows how to handle it. It is important that if you find yourself in this situation, you consult with both a divorce attorney and an estate administration attorney as soon as possible to avoid further complications and issues and to make sure that everything is sorted out appropriately. In this article, we'll provide information on how this unexpected turn of events can affect your financial situation and what you can expect when it comes to the treatment of your spouse's estate.
How Assets of a Decedent is Treated during a Pending Divorce
If your spouse passes away during a pending divorce proceeding, the effect of such event is determined by where divorce matter is in the legal process.  If no settlement agreement has been signed, drafted, or ordered by the court, your divorce case will simply be closed. This means that you will be treated as a the surviving spouse and entitled  to whatever share of your spouse's estate as you would have been had you never filed for divorce.   That is, your share of the descendant's estate will be determined by his or her Last Will and Testament or, where there is not Will, the state's intestacy laws and, in certain cases, the law with regard to the elective share.    If there are non-probate assets, such as joint bank account, investment accounts, life insurance policies naming you as the death beneficiary, and real estate owned as tenants by the entirety, the surviving spouse would be entitled the entire asset.   Non-probate assets are assets that are not probate assets.  Probate assets are those that are owned by the decedent in his or her name that did not allow for transfer on death, such as an individually owned bank account, or where a beneficiary form was not completed, that is, where there is a life insurance policy with no death beneficiary or the beneficiary named is the estate.  Probate assets would be distributed in accordance with the provisions of the Last Will and Testament.    Also, assets owned by the decedent as tenant in common with another individual(s) would also be distributed in accordance with the terms of the Will.
Whether you are going through a divorce or happily married,  how you title your assets, that is as tenants in common, joint tenants with rights of survivorship or tenants by the entirety, as well as how complete and up to date your beneficiary designation forms for life insurance policies, 401(k)s, IRAs, is important.  . Regardless of marital and economic status,  it really is important to consult with an estate attorney to ensure that your assets will be distributed the way in which you envision, with any corrections or modifications to existing estate planning documents and beneficiary designation forms so that they align with those wishes.
Are There Exceptions to a Divorce Case Being Closed Upon the Death of One of the Spouses?
Yes, there may be exceptions,  and a divorce  may still be finalized despite the death of one of the spouses.    This may only occur where the parties created and agreed to a draft settlement agreement prior to the death ow where the parties signed a final settlement agreement.  Schedule a Consultation with Fisher Law, LLC in Boston, Massachusetts
If your spouse has suddenly died during a divorce, or you have another  estate or probate issue, the experienced Norwood estate planning attorneys at Fisher Law are ready to help. Contact us today to schedule a consultation and find out more about your options.
Source:
malegislature.gov/Laws/GeneralLaws/PartII/TitleII/Chapter190B/ArticleII/Section2-102