Estate Planning Actions For Everyone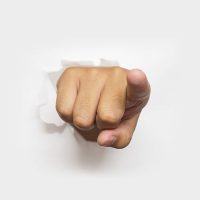 Have you thought about your Last Will and Testament lately? If you are like most people, the answer is probably no.  There are some important estate planning actions that every person can and should take. You may be surprised to learn that not all aspects of estate planning are related to finances and plans for your estate after you die. In fact, there are many estate planning tools that offer protection in various forms while you are still alive, and for which you should take advantage.
Estate Plan Actions Millennials Should Consider Taking
Create a valid will. Okay, I know I just said there is more to estate planning than a Last Will and Testament or Will. While that is a true statement, Wills are still really important. Many people have the misconception that they can simply tell someone what they want to happen to their assets after they die or write it in a diary or on a napkin and it will be honored, however, that is not the case. The probate court will not invest any time in trying to determine what your intentions were or what you would want. Their purpose is to determine whether you have a valid Will, and unless you have complied with all state statutory requirements for such a document, such as having two competent witnesses present at your  signing of your Last Will and Testament,, with all signatures contemporaneously notarized, whatever instructions you leave will not be enforceable.
Get an Health Care Proxy. A Health Care Proxy will allow you to spell out exactly how you want to be cared for in the event that you become incapacitated by a serious illness or accident. You can specify if you do or do not want to be hooked up to a ventilator, whether you will accept blood transfusions, and whether you want life-extending measures to be used on you.
Make sure your beneficiaries are updated. Things change, and when they do, it's important to make sure that your estate planning documents reflect that. Remember when you started your job and they gave you life insurance? You likely had to select a beneficiary. If you put down a partner who you are no longer with or who has since passed away, that is important to update.
Execute a a  Durable Power of Attorney.. A Durable Power of Attorney is a document that gives the person or persons named in the document to complete financial transactions that are specifically outlined and authorized in the document in the event that you are no longer able to manage your financial affairs.
Learn About Living Trusts, both Revocable Trusts and Irrevocable Trust. Trusts are not only an effective way to avoid probate, they can also provide tax benefits and limit your personal liability, as well as assist with long term care planning. Learning about trusts now and how they can be used to enhance and protect your current assets will establish a plan for the future,, but most importantly, provide you and your loved ones with peace of mind and a roadmap in the event of unforeseen events.
Contact Fisher Law, LLC to Schedule a Consultation
If you are ready to take steps toward a comprehensive estate plan that protects you and your assets and supports your long-term goals, the experienced Norwood estate planning lawyers at Fisher Law, LLC are ready to help. Contact us today to schedule a consultation.
Source:
mass.gov/info-details/massachusetts-law-about-wills-and-estates