Is Your Child A Current Or Soon-To-Be College Student? Four Reasons That You Should Help Them Set Up An Estate Plan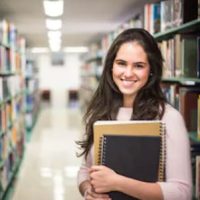 While every adult should have a comprehensive estate plan, the vast majority of adults, young and old, do not have one.  A recent survey found that 8 in 10 adults under 40 lack a Will. If you are the parent of a college student or soon-to-be college student, helping them create a simple estate plan now is one of the best steps that you can take to set them up for a responsible future. In this article, our Boston estate planning attorney highlights four key reasons why young adults—especially college students—can benefit from an estate plan.
Reason #1: Your Child Should Have Control Over Whatever Assets that they Have 
An estate plan helps your child get control over the assets that they have, even if those assets are relatively limited. Many college students have more assets that they realize, including things like laptops, smartphones, musical instruments, vehicles, and financial accounts. By involving them in estate planning, you educate them about their assets, and help them establish a Will that ensures their assets will be distributed according to their wishes. 
Reason #2: You Can Help Them Manage their Finances (Power of Attorney) 
One of the essential components of an estate plan is a Durable Power of Attorney. This document gives a trusted individual (often a parent) the authority to handle financial matters on behalf of your child should they become unable to do so due to illness or accident. This could range from paying bills, managing investments, to filing tax returns. Some parents may even want to help their child manage finances while they are still in college. 
Reason #3: Estate Planning is Also About Incapacity Planning 
Estate planning is about more than child's assets. It also involves making preparations should they become unable to make decisions for themselves. Although this is a hard topic for parents to think about, incapacity planning is crucial. Estate planning steps include things like creating a health care proxy, which appoints someone to make medical decisions on their behalf. You may also want them to set up a HIPAA release so that you can access their medical information. 
Reason #4: Starting Early Makes it Easier for Your Child to Update their Estate Plan 
Getting your young adult set up early puts them in a better position for a responsible future. As noted previously, many people do not set up their first estate plan until they are in their 40's, 50's or even 60's (and we see a lot of elderly people in their 80s and 90s who have opted to put this task off, sometimes too late with the consequence being a guardianship and conservatorship) —that is far later than ideal. Estate planning isn't a one-time event. It is an ongoing process that should be reviewed and updated as life changes. By introducing your child to the process early, they become familiar with the process.
Contact Our Boston Estate Planning Attorney Today
At Fisher Law LLC, our Massachusetts estate planning attorneys are skilled, experienced, and reliable advocate for people and families. Want to help your young adult set up their first estate plan? We are here as a resource. Contact our estate planning team for a confidential initial consultation. Our estate planning firm serves clients throughout the Greater Boston area, including Norwood, Walpole, Westwood, Dedham, Sharon, Canton, Stoughton.
Source:
aarp.org/money/investing/info-2017/half-of-adults-do-not-have-wills.html