Report: Big Increase In Nursing Home And Long-Term Care Costs Expected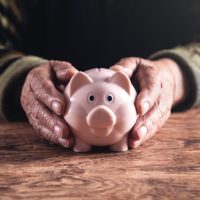 The cost of a private room in a nursing home is almost unfathomably high.  Senior Living estimates that it is $13,500 per month in Massachusetts in 2023—the second highest for any state in the Continental U.S., behind only Connecticut.   Our clients report to us, however, that the typical cost for long-term nursing care is $550 per day or $16,500per month.   Here is an even more alarming finding: Long-term care costs are rising even faster than the rate of inflation.  In this article, our Boston elder lawyer provides an overview of the problem and highlights the proactive strategies that you and your family can use to help prepare for future long-term care costs.
Forbes Cites Data Showing a 7 Percent Jump in Long-Term Care Costs in 2023
According to reporting from Forbes Magazine, new government projections by the Centers for Medicare and Medicaid Services (CMS) predicts a seven percent increase in long-term care costs—including nursing home care costs—in 2023. It is a trend that is expected to last through the end of the decade. A sharp rise in the total cost of long-term care is expected by 2030. The trend is expected to outpace the growth rate of healthcare costs in general. The projected increase in costs is attributed to two main factors:
The prices for specific services are expected to rise; and
The number of individuals requiring care will grow, reflecting an aging population.
Protect Your Future: Prepare for Long-Term Care Costs Today 
Even a relatively short period of long-term care or nursing home care needs could quickly erode a person's life savings. These costs are high—and they are getting more expensive. Here is a key point to know: Medicare provides very limited long-term care coverage. You cannot rely on Medicare for long-term care needs. Instead, Medicaid (called MassHealth in Massachusetts) is the federal program that helps with these costs—and it is a means-tested program, meaning some people may need to "spend down" their assets before accessing coverage through Medicaid. There is some good news:  proper planning with an elder law attorney can make a big difference. There are two main long-term care cost strategies:
Long-Term Care Insurance: You may want to proactively obtain some form of private long-term care insurance coverage in order to get additional financial protection for you and your family. It is best to get this type of coverage earlier rather than later.
Medicaid Asset Protection Trust: Additionally, many people in Massachusetts can benefit from a Medicaid Asset Protection Trust. To qualify, assets must be transferred to the trust at least five years before applying for Medicaid, which will then cover the cost of long-term care needs and/or nursing home care needs.  Every individual and family are different and only an experienced elder law attorney can help you navigate the complexity of Medicaid planning and application. 
Contact Our Massachusetts Elder Law Attorney Today
At Fisher Law LLC, our Boston elder law attorney is a proactive and trustworthy advocate for people and families.  If you have any specific questions or concerns about developing a plan for future long-term care needs, we can help. We have been doing Medicaid planning and elder law since 2008 and specialize in this area.   Call us now or connect with us online to arrange your confidential initial consultation. We serve communities throughout the Greater Boston area.
Source:
forbes.com/sites/howardgleckman/2023/04/04/the-us-predicts-big-increases-in-skilled-nursing-and-long-term-care-costs/