Medicare Parts: Explained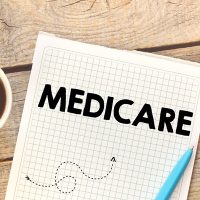 Medicare and Medicaid are two programs that are often confused by our clients. While Medicaid is a federal/state joint welfare program, Medicare is an entitlement program that is part of federal health insurance that many people enroll in once they turn 65 years old. There are multiple parts to the Medicare program and depending on your circumstances one or more may be right for you. At Fisher Law, our experienced Norwood elder law attorneys can help you navigate the Medicare program and many other issues that arise when planning for your twilight years. For more information, call or contact our office to schedule a consultation.
Medicare Part A 
Medicare Part A is hospital insurance that helps cover inpatient hospital care and other inpatient coverage. Inpatient hospital coverage is provided for ninety days each benefit period plus an extra reserve of sixty days over a person's lifetime. It also covers skilled nursing care for up to one hundred days per benefit period so long as a person spent three consecutive days inpatient at a hospital within thirty days of skilled nursing care. It also covers home health care and hospice care. 
Medicare Part B 
Part B of Medicare is medical insurance. This part covers outpatient care and a person's medical needs. Durable medical equipment is covered in addition to home health services, ambulatory services, and preventative services. Therapy, mental health, X-Rays, and chiropractic care all also fall under Part B. This part of Medicare also covers certain prescription drugs that are typically prescribed by a physician.
Medicare Part C 
Medicare Part C is also known as a Medicare Advantage Plan or the Medicare private health plan. Part C plans contract with the federal government and pay a fixed amount per person for Medicare benefits. Most people who have Part C also pay a premium for Parts A and B, as well. However, Part C may offer additional coverage for things like vision and dental or caregiver training. 
Medicare Part D 
Part D of Medicare is additional prescription drug coverage. This part covers most outpatient drugs and can either be offered as a standalone plan for those already enrolled in Medicare or as additional benefits within a Part C Medicare Advantage Plan. Part D covers many different types of prescription drugs including many vaccines. For each category of drugs, Part D must provide at least two options in addition to guaranteeing coverage for all drugs that address the following issues:
HIV/AIDS
Antidepressants
Antipsychotics
Anticonvulsive treatments
Immunosuppressants
Anticancer drugs
For more information about the various parts of Medicare and which are right for you, talk to our office today.
Call or Contact Our Office Now 
Medicare and its various parts can be incredibly confusing for someone dealing with this program for the first time. If you would like skilled assistance navigating this complex program, the experienced elder care attorneys at Fisher Law are here to help. Call the office or contact us today to schedule a consultation of your Medicare planning needs now.