Types Of Guardianship And Conservatorship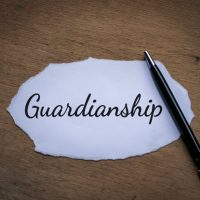 A legal guardian in Massachusetts is someone who has been appointed by the court to take care of another adult who is unable to take care of themselves. Massachusetts law provides for many different types of guardianships to fit the specific circumstances of the case. At Fisher Law in Boston, our experienced guardianship attorneys are here to help you through the process and ensure that you are fully versed in the rights and responsibilities of guardianship duties. To learn more, call or contact our office today to schedule a consultation of your case now.
What Does a Guardian and/or Conservator  Do?
Generally speaking, after a person has been granted guardianship of another adult, they are given the right to make decisions regarding their support, wellbeing, , living arrangements, and medical care. Typically, this means that a guardian is given the right to make medical decisions on behalf of the person who cannot communicate those decision on their own or understand the consequences thereof.     Where an individual can no longer make financial decisions or manage his or her finances, a conservator is appointed by the probate court.  In many cases, the same person is named as both guardian and conservator of an individual. A Decree and Order of Appointment of a Guardian for an Incapacitated Person or a Decree and Order of Appointment of a Conservator, as the case may be,  outlines the responsibilities and authority of  a guardian and/or conservator, and the limitations thereto, to an Incapacitated Person or Protected Person, as the case may be.
It is important to note that there are some significant limitations to what a guardian or conservator is allowed to do without additional consent by the court, such as engaging in major surgery, being admitted to a nursing facility, or giving antipsychotic medications.
Types of Guardianships
There are many different types of guardianships available depending on the needs of the ward. The most common forms of guardianship include the following:
Plenary: a full or general guardianship that makes all medical decisions for their ward
Limited: guardianship that only allows certain decisions dictated by the court
Temporary: named in an emergency when there is a good chance that the adult ward will be able to make their own decisions in the future
Co-guardian: sharing decision making power with another guardian
Rogers monitor: required when a guardian wishes to engage in a court-approved treatment plan
Guardian ad Litem: a person appointed by the court to make recommendations regarding future guardianship decisions
Minor guardianship: naming a guardian for someone under the age of eighteen years old whose parents cannot or will not make decisions for the child. This guardian is responsible for the child's health, education, and safety. 
To learn more about the different types of guardianship and which might be right for your situation, talk to our office today.
Call or Contact Us Now
Do you believe that you are in a situation where a guardianship is needed for someone in your life? If so, the experienced and skilled Norwood elder law attorneys at Fisher Law are here to help. Call the office or contact us now to speak with one of our lawyers and schedule a consultation of your case today.