Who Qualifies For Medicaid?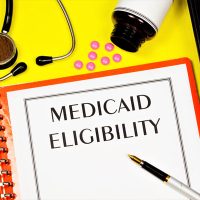 As we age, our medical needs grow, and two important government programs help many elders afford the care that they need. One of these programs is Medicaid, also known in Massachusetts as MassHealth. Only certain people qualify for Medicaid, and an experienced elder care attorney can help determine whether you or your loved one qualifies for this or other benefit programs to help get you the care that you need. At Fisher Law, our knowledgeable Norwood elder law attorneys are prepared to assist with this and any other aspect of elder care planning. To learn more, call or contact our office today.
What is MassHealth (Medicaid)? 
The purpose of MassHealth (Medicaid) is to help low- and middle-income residents of Massachusetts afford medical and long-term care. The program accomplishes this by covering most or all of the health insurance premiums that are necessary to pay for in-patient, out-patient, and long-term care. The level of benefits often differs based on a person's age, parental or pregnancy status, whether a person has certain medical conditions, or if they are employed by a small employer. 
Who Qualifies for Medicaid? 
In order to qualify for Medicaid benefits in Massachusetts, a person must be a resident of the state as well as a citizen or permanent resident, in need of health care or insurance assistance, and meet certain income thresholds. An exception applies to disabled individuals, who do not need to meet an income threshold and only need to pay a premium and one-time deductible to apply. The maximum income that a person on Medicaid is allowed to have varies based on the size of the household. Currently, the annual household income limits are as follows:
1 person: $18,075
2 people: $24,353
3 people: $30,630
4 people: $36,908
5 people: $43,186
6 people: $49,463
7 people: $55,741
8 people: $62,018
For households larger than eight people, an additional $6,277 may be added per person to the annual income limit.
Elder Eligibility for MassHealth 
MassHealth also has specific eligibility requirements for individuals who are 65 years old or older or people who are in need of long-term care services. In order to qualify for Medicaid, these individuals must also be a resident of Massachusetts and a U.S. citizen or permanent resident and meet certain income requirements. The annual household income limits for this group vary from general eligibility, and are as follows:
1 person: $522 monthly, $6,264 annual
2 people: $650 monthly, $7,800 annual
3 people: $775 monthly, $9,300 annual
4 people: $891 monthly, $10,692 annual
5 people: $1,016 monthly, $12,192 annual
6 people: $1,141 monthly, $13,692 annual
7 people: $1,266 monthly, $15,192 annual
8 people: $1,383 monthly, $16,596 annual
Separate figures exist for seniors who are looking for assistance affording long-term care as well as how to determine minimum monthly maintenance needs allowances. There are some property items that may be exempt from determining Medicaid eligibility, such as a house and automobile, but these determinations can become complicated quickly. To learn more about eligibility, talk to our office today.
Talk to Our Office 
If you are interested in learning more about whether you or a loved one qualifies for Medicaid, call or contact Fisher Law today.
Source:
mass.gov/service-details/program-financial-guidelines-for-certain-masshealth-applicants-and-members