The Basics Of Business Succession Planning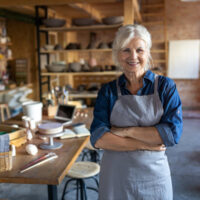 One of the signs of a successful business is its longevity, and business owners must plan for the eventual passing of the proverbial torch to the next generation who will take on leadership of the company. Creating a business succession plan is one of the most beneficial ways of planning for the transition of leadership at a company, and if you are interested in drafting a business succession plan for your company, the experienced Norwood estate planning attorneys at Fisher Law are here to help. To learn more about the many ways that a succession plan can help your business, call or contact our office to schedule a consultation today.
Why Create a Business Succession Plan? 
There are many reasons why a business owner should create a succession plan. A succession plan identifies who will take over the responsibilities of running the company, which could be a family member, employee, or purchaser of the business. Succession planning can ease the transition of leadership over time or designate a date or event at which leadership passes to the next person. Creating a succession plan also avoids problems if the unexpected happens, such as the unexpected passing of the business' owner. Ultimately, a business succession plan allows the current owner to direct and control the transition of leadership in their company in a way that would not be possible without it.
What Should a Business Succession Plan Contain? 
Regardless of the reason for creating a business succession plan, every plan should cover a common set of issues. The decisions about these issues can be tailored to fit the unique circumstances of your company, but every plan should be designed to address the following:
Anticipated timing of transition,
Identification of one or more successors,
Valuing the business,
A timeline of implementation of the transition plan,
Communication strategies with employees, customers or clients, and family,
Tax planning, and
Contingency planning.
The final element of the succession plan, contingency planning, is often the most overlooked aspect but is also one of the most important elements of the plan. While we all like to think that everything will go exactly according to plan, it is important that alternative choices be identified if an element of the succession plan does not go as anticipated. An identified successor may refuse the leadership role, or the current owner may suffer from unexpected cognitive decline. If contingencies are not identified in a succession plan it has the potential to render the entire thing moot. To learn more about succession planning for your company, talk to our office today.
Call or Contact Us Now 
Would you like to protect your business and plan for its future success in the Boston area? If so, creating a business succession plan is something that the experienced and knowledgeable lawyers at Fisher Law can assist you with. To learn more, call the office or contact us today to speak with our attorneys and schedule a consultation of your case.