How To Transfer Property In Your Estate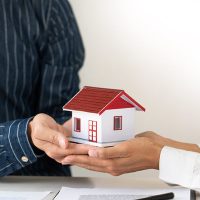 There are many different ways to transfer property from your estate to heirs and beneficiaries. Depending on the extent and complexity of your estate, an experienced estate planning lawyer can help you determine what methods are best for passing your assets along in your estate. At Fisher Law, our skilled Norwood estate planning attorneys are here to answer questions about transferring property and any other issues that may arise in your estate. To learn more, call or contact our office today.
Probate 
The first method for transferring property is through the traditional probate process. Property that is left for heirs in a final will and testament will pass through the probate process in Massachusetts. This is the official court process by which estates pass through to ensure the proper administration and distribution of the estate. An executor or administrator is appointed either in the will or by the court who handles all the issues involved in transferring property. 
Trusts 
A revocable or irrevocable trust is another method of transferring property in an estate. Property is placed in a trust, and beneficiaries are appointed who will be given the property upon the passing of the trust's creator. There are advantages and disadvantages to each type of trust, and an experienced estate planning lawyer can help determine which is best for your estate assets. 
Joint Ownership 
Placing property in joint ownership is a third method of transferring property. Joint ownership includes the "right to survivorship" which automatically transfers ownership in property when one of the other owners dies. Joint ownership is usually reserved for real estate but can also be used for certain types of personal property. Common forms of joint ownership include joint tenancy and tenancy in the entirety. 
Payable- and Transfer-on-Death Accounts 
The last method of transferring property is through payable-on-death (POD) and transfer-on-death (TOD) accounts. POD accounts are specific to bank accounts like savings and checking accounts. You control all the money in the account until your death, and the account automatically transfers to the person named as beneficiary. TOD accounts are meant for securities and brokerage accounts. Similar to POD accounts, the beneficiary of a TOD account has zero access to the funds until your passing, at which point it then transfers automatically to the beneficiary. Transfer-on-death can also be utilized for vehicle registration and real estate deeds. To learn more about the various ways that you can transfer your assets in your estate, talk to our office today.
Call or Contact Our Office 
Determining the best way to transfer the assets in your estate is one of the best things that you can do for your own peace of mind and for your loved ones. Are you interested in learning more about the various methods of transferring the property in your estate in the Boston area? If so, the experienced and knowledgeable estate planning lawyers at Fisher Law are here to help. Call the office or contact us today to schedule a consultation of your case.
Source:
law.cornell.edu/wex/transfer-on-death_deed#:~:text=Transfer%2Don%2Ddeath%20deed%20is,organization%2C%20such%20as%20a%20charity.