What's The New Top Retirement Destination?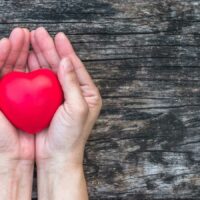 Watch out, Florida, and step aside Arizona. CNBC's recent article, "Retirees are flocking to these 3 states — and fleeing these 3 states in droves" says that New Mexico is the new top retirement destination.
Those were the results of a survey by United Van Lines of nearly 27, 000 of its customers who moved last year, through Nov. 30, 2018. Among those who moved to New Mexico, 42% said they did so because of retirement, making the state a top destination. Good old Florida was second, with 38% of people moving there citing "retirement" as a reason. Then, Arizona followed in third.
On the flip side, retirement is also a main reason why people fled New Jersey, with a third of households citing that as a reason for leaving the Garden State. Maine and Connecticut were the next states people are moving away from for retirement.
There are a number of reasons why people near retirement might want to relocate. One of the biggest is the need to stretch their savings and their Social Security checks. A top reason for leaving California is more favorable income tax rates in other states.
Another consideration is how your destination state treats retirement income. These states tax Social Security: Colorado, Connecticut, Kansas, Minnesota, Missouri, Montana, Nebraska, New Mexico, North Dakota, Rhode Island, Utah and Vermont.
In addition, there are other taxes to consider. For example, New Jersey has an effective property tax rate of 2.13%, which is the highest in the country. It also has a top individual income tax rate of 10.75%, which is applied to income exceeding $5 million.
Affordability is an important factor when deciding where to live in retirement. However, there are also other considerations. This includes whether you want to be close to nearby family and friends.
Before you pack up the moving van, take an extended visit in your potential retirement location. Get to know what your destination is like, before you settle down.
In addition, take a hard look at your finances to be sure your move is financially sensible, and ask your estate planning attorney to review your estate plans.
Reference: CNBC (April 17, 2019) "Retirees are flocking to these 3 states — and fleeing these 3 states in droves"