Senior Communities: Finding the Right One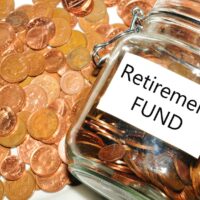 Deciding where to live in your senior years, should be the result of a mindful process. You do not want to throw a dart at a dartboard to make this decision or automatically move into the closest facility. Some people put less thought and work into selecting a retirement community, than they put into planning a vacation. They do not expect to be happy in a senior housing development, so they think it does not matter where they go.
There are so many options available today that you could find yourself happier in senior housing than you are in your current home. Just as with a pair of shoes, though, if the place does not fit right, you will be unhappy on a daily basis. Let's change that. Here are some suggestions on finding the right senior community.
Step One: Visit the Senior Community
You would not buy a house based only on the real estate agent's brochure, without going to visit the home, flushing the toilets and looking at the roof. It is the same for a senior development. You need to walk around the place, talk with the people who will be your neighbors and find out if you like the feel of the community. Pay attention to the surrounding neighborhood. If the facility is lovely, but in a location that is deteriorating, you might find yourself afraid to take a walk or go get the newspaper.
Make Multiple Visits
Once you narrow down your list of senior housing options, go to each facility several times. The first visit should be by appointment. Arrange a tour and take your list of questions. Have a checklist of all the amenities you need and want. Have someone accompany you on the visits. Make sure the center provides the appropriate level of care that you need for the tasks of daily living, memory care and medical treatments.
The next time you visit the community, do so on a different day and time. For example, if your first visit was during the daytime on a workday, such as at 10:00 am on a Tuesday, your second visit should be on the weekend in the evening. You will see two different shifts of employees, by using this approach. Your second visit should also be unannounced. Make sure the facility looks and smells clean.
Make your third visit during a mealtime. You can evaluate the quality and quantity of food and the level of attention and service the staff members provide. Look around to see if everyone receives the assistance they need with eating and drinking. Determine whether the food looks and smells appetizing. Sit down and talk with residents about the food and other aspects of living at the facility. Get a copy of the actual food served at each meal over a period of several months, to make sure there is enough variety.
Listen to Your Instincts
If something does not feel right, do not sign on the dotted line. Get to the bottom of what is bothering you. If you cannot resolve that unsettled feeling in your gut, keep looking at other senior communities.
Our society does not always give happiness the priority it deserves. There is a perfect place for you somewhere. For example, some communities will let you keep your pet. If your faith or religion is essential to your joy, find a development that welcomes or focuses on that belief system. If you lead a non-traditional lifestyle, there are many communities where you will feel right at home. Your happiness and well-being are worth the effort of finding the right fit for you.
References:
A Place for Mom. "How to Evaluate Potential Communities." (accessed April 14, 2019) https://www.aplaceformom.com/planning-and-advice/articles/how-to-evaluate-potential-communities