How Should I Go about Researching Assisted Living Facilities?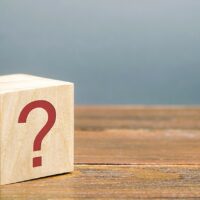 This can be a daunting task because there are so many different types of facilities to care for aging seniors. Each type has different services and accepts different payment sources. US News & World Report's recent article entitled "What Is the Best Way to Research Assisted Living Facilities?" says that there are plenty of resources to help you in your search.
Begin Early. The sooner you begin the process, the better. Doing research before you need it is crucial. The decision is frequently made in a crisis situation, which can be dangerous. That is why preparing for these situations sooner is vital.
Create a List. The first step is to make a list of assisted living facilities in your area that you might want to tour. AARP recommends the following sources:
Your local or state agency on aging. To locate one near you, use the federal government's Eldercare Locator website or call 1-800-677-1116.
LeadingAge, an association of aging-related organizations. They have an online Aging Services Directory to search for facilities in your area.
Argentum is a trade association for senior living communities that also has an online directory to search by ZIP code.
Ask relatives, friends, neighbors, and your loved one's doctors about recommendations.
S. News also has details of services and patient and family reviews to help you find the best assisted living choice.
Employ a geriatric care manager. This professional can assist help with your aging loved one's needs. They will take you to facilities they know and suggest specialty facilities, such as a memory care facility for a senior with dementia.
Review the facility's licensure and accreditation. Make certain the place is licensed and, if needed, has enhanced special needs certification to provide specialized health care for complex conditions and dementia. You should also ask about staff tenure because a high turnover rate is a red flag that the facility is poorly run. It also means your loved one will be meeting new people constantly, which can be stressful. See if residents are able to actively participate in the things that affect their lives, such as what they eat and what activities are available.
Talk to an elder law attorney. An elder care attorney might be able to help, though this should be as an add-on to other legal services you might need, like estate planning.
Reference: US News & World Report (Nov. 10, 2020) "What Is the Best Way to Research Assisted Living Facilities?"