Clearing Up Six Misconceptions About Estate Planning In Massachusetts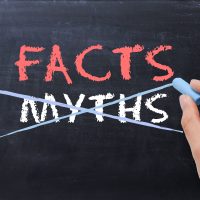 Did you know that six in ten U.S. adults lack an estate plan? It is an alarming number. The right estate plan can provide much needed legal and financial protection for you and your family. There are many myths about estate planning. At Fisher Law LLC, we are an estate planning firm devoted to providing knowledge and resources to families in the Greater Boston area. Here, our Norwood estate planning attorney clears up six of the misconceptions about estate planning.
Myth #1: I Am Too Young to Start Estate Planning 
All adults should have an estate plan. One of the biggest misconceptions about estate planning is that it's only necessary for older adults. In fact, estate planning is important for everyone, regardless of age or wealth. Estate planning can help you protect your assets, ensure that your loved ones are taken care of, and make important healthcare/financial decisions in the event of incapacity. 
Myth #2: All Assets are Controlled By a Will 
Many people believe that a will controls all of their assets. However, this is not always the case. Certain assets, such as retirement accounts, life insurance policies, and jointly owned property, are typically controlled by beneficiary designations or joint ownership agreements. 
Myth #3: My Entire Estate Plan Should Be a Will 
While a will is an essential part of estate planning, it is generally not the only estate planning document that people need. Some notable estate planning documents include things like trusts, powers of attorney, and health care directives. A Massachusetts estate planning lawyer can help you put a comprehensive plan in place. 
Myth #4: Power of Attorney is Not Necessary if You are Married 
Many people believe that if they are married, their spouse will automatically have the right to make financial and healthcare decisions on their behalf if they become incapacitated. However, this is not always the case. Setting up a formal power of attorney (POA) is important. 
Myth #5: I Am Healthy So I Do Not Need to Worry About Health Care Needs 
Even if you are currently healthy, it's important to plan for the possibility that you may need medical care in the future. You can never know for sure what the future will bring. An estate plan is about ensuring that you are fully prepared. 
Myth #6: It is Hard to Change an Estate Plan Once You Set It Up 
This is false. An estate plan can always be adjusted to account for life's ever-changing needs. It is not hard to update your estate plan once you put one in place. Quite the contrary, a lawyer can easily help you adjust your estate plan whenever it is necessary.
Contact Our Massachusetts Estate Planning Lawyer Today
At Fisher Law LLC, our Massachusetts estate planning attorney is devoted to helping clients find peace, stability, and lasting security through proper planning. If you have any questions about wills, trusts, power of attorney, or any other estate planning matter, we are here to help. Give us a call now or contact us online for a completely confidential, no obligation consultation. From our law office in Norwood, we provide estate planning services throughout the Greater Boston area.
Source:
aarp.org/money/investing/info-2017/half-of-adults-do-not-have-wills.html