My Close Loved One Passed Away Without A Will In Massachusetts—What Happens Now?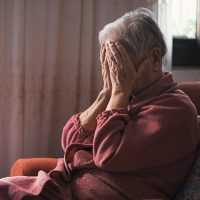 Did your family member or close loved one pass away without a will? It is an issue that many Massachusetts families have gone through. The AARP reports that 6 in 10 U.S. adults lack a will. You may be wondering: What happens to the estate of a person who dies with no will? The short answer is that they are considered to be "intestate" and their property and assets are controlled by Massachusetts law. Here, our Norwood probate & estate administration lawyerS explains the key things you should know about the legal process if your close loved one passes away without a valid will.
Understanding Intestate Succession in Massachusetts 
Intestate succession in Massachusetts refers to the process by which a person's property is passed on to their heirs if they die without a will. Massachusetts law determines who is entitled to inherit the deceased's property. The distribution is made according to a set of rules that prioritize certain close relatives, such as a spouse, children, or parents. Notably, this means that the deceased's wishes are not relevant. Without a will or other estate planning documents, the law dictates what happens.   In short, the decedent gets the State's distribution design and not their own. 
Probate is Still Required If there is No Will in Massachusetts 
Even if a person dies without a will in Massachusetts, probate is still required to transfer their property to their heirs. During probate, the court will oversee the distribution of the property to the rightful heirs. A personal representative will be appointed to manage the estate and make sure that the debts and taxes are paid before the assets are distributed. 
Massachusetts Intestate Succession Laws: An Overview 
Who gets what in Massachusetts when there is no will in place? It depends on the specific circumstances of the case. Here is an overview of how intestate succession works in some common situations: 
Surviving Spouse, No Children or Parents:

Spouse gets everything. 

 

Surviving Spouse and Surviving Parents, but Not Children:

Spouse gets first $200,000 and 2/3rds of remaining estate. Parents get 1/3rd of the estate in excess of $200,000. 

 

 

Surviving Spouse, Shared Children:

Spouse gets everything. 

 

Surviving Children, No Surviving Spouse:

Children share everything. 

 
No Spouse, Children, or Parents:

Next-of-kin named heir.
Note: Intestate Succession Laws Do Not Affect Assets Not Subject to Probate 
In Massachusetts, intestate succession will control all property and assets that must go through the probate process. These are the property and assets that would have been covered by a will, had a valid one been drafted by the decedent. Some assets are not subject to probate and, therefore, do not pass through intestate succession when there is no will. Examples include: 
Assets within a valid living trust;

 

Life insurance proceeds (if valid beneficiary named); 

 

Fund within an IRA or 401(k) (if valid beneficiary named); and

 

Real property

with a valid transfer on death deed in place. 

Held jointly with a spouse, as tenants by the entirety, or another individual, as joint tenants.
Get Help From our a Boston Probate Law Attorneys 
At Fisher Law LLC, our Boston probate and estate administration lawyers are committed to providing top quality legal guidance and support to people and families. If you have any specific questions about navigating the probate process without a will, we are here to help. Contact us today for your fully confidential consultation. We handle probate matters throughout the region, including in Middlesex County, Suffolk County, Essex County, Norfolk County, and Plymouth County.  
 Source:
aarp.org/money/investing/info-2017/half-of-adults-do-not-have-wills.html