How Long Does Probate Typically Take In Massachusetts?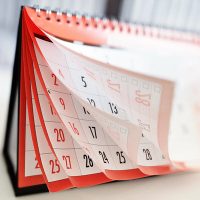 Estate administration is a process through which a deceased person's legal/financial affairs are wrapped up and their estate is settled, so that property and assets can be distributed to the proper parties. You may be wondering: How long does estate administration take in Massachusetts? The answer depends on several case specific factors.   In this article,  our Boston probate lawyers provide a general overview of the key things you should know about the duration of the estate administration process.
Background: There are Four Types of Estate Administration in Massachusetts
The duration of the estate administration process in the Commonwealth depends on the specific type of probate. The Massachusetts Court System explains that there are three types of probate and an additional simplified process known as voluntary administration. Here is an overview:
Formal Probate: In Massachusetts, formal probate is a type of estate administration that is required for more complex estates or when there are disputes among heirs or beneficiaries. It involves a more rigorous court oversight and can be a lengthy process. The Real Estate Bar Association recommends a formal probate where real estate is part of the probate estate.
Informal Probate: Suitable for straightforward cases where there's no expected dispute over the estate, informal probate streamlines the process. It can be employed when the decedent left a clear Last Will and Testatment, and there are no further complications.  It is a suitable where the probate estate does not include real property and a Decree and Order of Complete Settlement is not needed.
Late and Limited Probate: As the name suggests, this administration applies in unique situations where the probate petition is filed three or more years after the decedent's death. Unlike a Formal Probate or Informal Probate, the Personal Representative in a Late and Limited Probate has limited authority.
Voluntary Administration: The simplest form of estate administration in Massachusetts is a voluntary administration. It is appropriate for smaller estates invovlving only personal property valuing under $25,000 (not including the value of a vehicle).  The individual named in a Voluntary Administration is not a fiduciary of the estate but can wind up the decedent's affairs and distribute assets.   Voluntary Administrations are available where the decedent did not leave a Will (that is, died intestate) but left personal property below the asset limitation.
While a voluntary administration can take as little as  ten or more days,  a formal or informal probate typically last for one year.  Any complications, however, can extend the typical timeline to several years.  Complications may involve missing heirs, valuation disputes, ambiguities in a Will's language, the appointment of a Special Personal Representative, etc.
Other Factors that Can Impact the Duration of the Estate Administration in Massachusetts 
Beyond the specific type of estate administration, there are a wide range of different case-specific factors that can affect the duration of the process in Massachusetts. Indeed, one major determining factor is the complexity of the estate. More complex estates generally take longer to be resolved. For example, estates that encompass diverse assets—business interests, real estate, international assets, etc—can take longer to be finalized.
The other major factor that impacts the length of the estate administration process in Massachusetts is whether or not there is a dispute. If there is no dispute, the probate/estate administration process can be relatively straightforward. However, a dispute, especially one that results in litigation could lead to an estate administration process that takes years. 
Contact Our Boston Probate Lawyers for Guidance and Support
At Fisher Law LLC, our Massachusetts estate administration attorneys have the skills and experience to help people handle the full range of probate law matters. Have questions about a specific legal matter? Contact us today for a fully confidential consultation. We handle estate administration cases throughout the entire region, including in Norfolk,  Middlesex, Suffolk, Bristol, and Plymouth Counties.