Can You Terminate A Power Of Attorney In Massachusetts?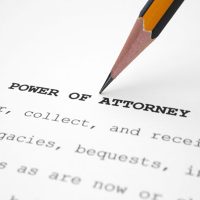 A power of attorney (POA or DPOA) allows someone to act on your behalf in financial and legal matters. It is an important estate planning tool. You may be wondering: Can a  power of attorney be terminated once it is in place? The short answer is "yes"—there are a number of different circumstances in which a POA can be terminated. Here, our Norwood estate planning lawyers provide a comprehensive overview of the key things to know about termination of power of attorney in Massachusetts.
A Person Can Always Revoke  a POA In Massachusetts as Long as they Have Legal Capacity 
You retain control over your own POA. In Massachusetts, an individual has the right to revoke a POA at any time, provided they possess legal capacity. To maintain the authority to rescind a POA, the principal—meaning the person granting the power or the person who created the document —must be of sound mind.
A person only loses the direct right to revoke a POA if they are legally incapacitated. That is not to say that POA can never be terminated in that situation, but the process is far more complicated and will likely require a family member or other loved one to file a petition seeking to revoke the powers granted under the DPOA from the agent on the grounds of breach of fiduciary duty. 
How to Revoke Power of Attorney in Massachusetts 
Notify Your Agent of the Revocation 
As a general rule, the first step in revoking a POA is directly communicating your intentions to the agent. By notifying your agent, you ensure there's no ambiguity regarding your intentions. Be sure that they are clearly aware of the fact that they no longer have the authority to act on your behalf. 
Ask for the Return of Any Sensitive Documents 
Once the agent is notified, request the return of the original POA document and any copies they may have. Additionally, if they hold any sensitive documents or assets belonging to you under the authority of the POA, they should return those as well. 
Draft a Formal Notice to Rescind the Power of Attorney 
While informing your agent verbally is a start, revoking a POA in Massachusetts requires a written document. Draft a formal notice that explicitly states the revocation of the POA. Among other things, a POA revocation document should generally include:
Your full name and contact information;
The name of the agent or attorney-in-fact;
The date the original POA was executed; and
A clear statement of your intention to revoke the POA. 
Notify Any Third Parties (As Necessary)
You may want to proactively notify certain third parties as well. For example, if any banks, financial institutions, or other third parties were informed of the original POA, they should be notified about its revocation. Provide them with a copy of the formal notice to ensure they are fully aware. 
Get Help From an Estate Planning Lawyer in Massachusetts
At Fisher Law LLC, our Boston estate planning attorneys are  experienced, diligent advocates for clients. If you have any questions about the termination of a power of attorney, please do not hesitate to contact us today. Our law firm provides estate planning representation throughout the Greater Boston area, including in Norwood, Westwood, Dedham, and Walpole.
Source:
mass.gov/service-details/learn-about-the-power-of-attorney#:~:text=A%20power%20of%20attorney%20document,servicemember's%20attorney%2Din%2Dfact