Should I Consider A Trust For My Estate Plan?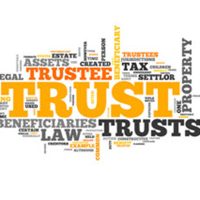 Are you developing or thinking of creating your estate plan?  If so, you may be considering setting up a trust as part of your plan.   Trusts are a great choice for many people. While there is a common misconception that trusts are only for the very wealthy, trusts offer a number of different benefits to a wide range of individuals and families.  In this article, our Boston estate planning attorneys highlight the key benefits of using a trust as part of your estate plan.
Benefit #1: A Trust Can Avoid Probate 
One of the most significant benefits of having a trust is the ability to avoid the probate process.  This is the main reason  why many people opt to use trusts as part of their estate plan. Probate in Massachusetts can be a time-consuming, expensive process. Also, since any documents submitted with respect to a probate matter, thee documents become part of the public record.  Anyone can access your probate file, whether it is to look at the value of your probate estate or how you distributed your assets.   By transferring assets into a trust, the assets can be distributed directly to beneficiaries upon the trustmaker's death, without the need for court intervention.  Since the trust is never filed with the court, the provisions of such trust (and the details of who got what at your death) remains private.   If you have any questions about using a trust to limit your estate's exposure to probate, an experienced attorney can help. 
Benefit #2: A Trust May Provide Asset Protection 
Trusts can play a pivotal role in protecting assets from creditors, lawsuits, and unforeseen liabilities. By holding assets in certain types of trusts, such as irrevocable trusts, the assets can be shielded from potential claims. Notably, this is perhaps most effective when used as a strategy for long-term care planning. Medicaid or MassHealth—which is the primary public program that provides nursing home coverage—is strictly means-tested. In some cases, trusts are used an asset protection strategy. 
Benefit #3: A Trust May Allow a Person to Retain Control Over Assets 
Unlike a Will, which offers a one-time distribution, a trust can dictate how and when assets are distributed. This control can be tailored to specific wishes, ensuring that beneficiaries receive assets in a manner consistent with the trustmaker's intentions. For instance, a trust could specify that a beneficiary only receives funds for educational expenses, or upon reaching a certain age. Why does this matter? Answer:  It allows the deceased trustmaker to maintain a level of influence over the assets, even after death. 
Benefit #4: A Trust Can Be Used to Achieve Specific Purposes
Trusts can be highly customizable, allowing them to serve specialized objectives. Indeed, there are many different types of trusts. One example is special needs trust. It is a type of trust that is designed specifically to benefit individuals with disabilities. Funds placed in such a trust can provide for the beneficiary without jeopardizing their eligibility for certain government assistance programs, such as Medicaid or Supplemental Security Income (SSI).
Contact Our Boston, MA Estate Planning Attorneys Today
At Fisher Law LLC, our Boston estate planning lawyers have the skills, knowledge, and experience to help clients with the full range of trusts. If you have any specific questions or concerns about trust planning, we are here as a legal resource. Call us now or contact us online to set up your completely confidential initial appointment. We provide estate planning services throughout the region, including in Boston, Quincy, Braintree, Westwood, Canton, Stoughton,, Dedham, and Norwood.