Is A Revocable Living Trust Right For Me? Considerations For People In Massachusetts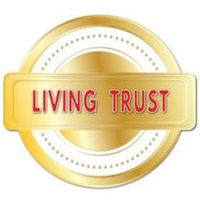 Every adult in Massachusetts should have a well-calibrated estate plan in place. The right estate plan could include a revocable living trust. The American Bar Association (ABA) explains that a revocable living trust is a trust arrangement that you create within your lifetime that you retain control over.  Here, our Norwood estate planning lawyers highlight some key considerations to keep in mind when deciding whether or not to set up a living trust in Massachusetts.
What are the Benefits of a Revocable Living Trust? 
There is an all-too-common misconception that trusts are only useful for extremely wealthy people. The reality is that many people can benefit from a well-crafted revocable living trust. Here are some of the most notable benefits of using a revocable living trust in Massachusetts:
Avoid Probate: Assets in a revocable living trust are not subject to probate, which can save time and money, and ensure privacy. This is because the assets are owned by the trust, rather than the individual and they are distributed according to the trust's instructions.
Control and Flexibility: The individual creating the trust (the grantor) can maintain control over the assets in the trust during their lifetime and even after their death, by appointing a trustee to manage and distribute the assets according to the grantor's instructions
Privacy: Unlike a will, which is a public document, a revocable living trust is a private document, allowing the grantor to keep their financial affairs confidential.
As the name implies a revocable living trust can be altered at any time. So long as a person in Massachusetts is still of sound mind, they have the right to change a revocable living trust—including taking back the assets. 
Other Trusts May Be a Better Option for Certain Situations 
There are many different types of trusts. Other types of trusts are better suited for certain estate planning goals. There are limits to the value of a revocable living trust. Most importantly, a revocable living trust does not offer asset protection because the grantor retains control over the assets placed in the trust during their lifetime. A creditor or other party that has a claim against you could pursue recovery from asset places within a revocable living trust. 
A Living Trust Does Not Replace the Need for a Will 
It is important to emphasize that a living trust does not replace the need for a traditional last will and testament. If you set up a revocable living trust, you should still have a customized will in place. An experienced  estate planning lawyer can help you set up the right plan for you, your family, and your objectives.
 Contact Our Boston, MA Estate Planning Attorney Today
At Fisher Law LLC, our Massachusetts estate planning lawyers have the professional expertise that you can count on. If you are considering setting up a living trust as part of your estate plan, we are available to help. Get in touch with us by phone or contact our law firm online to set up an initial consultation or a free 15-minute "welcome conversation". Our estate planning firm serves communities throughout the Greater Boston Area, including in Suffolk County, Middlesex County, and Norfolk County.
Source:
americanbar.org/groups/real_property_trust_estate/resources/estate_planning/revocable_trusts/