Are You Retiring in 2019? Here's What You Need to Know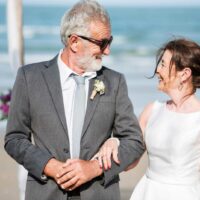 There are more than few steps you'll need to complete, before packing up your desk, cubicle or locker and saying good bye to your work family. Even if your 401(k) and IRA is in order, there are things you need to during the last few months of working, says Next Avenue in the article "Tips to Prepare for Retiring This Spring or Summer."
There's detailed planning, organization of documents, and additional financial details that need attending. You may also want to start creating your "bucket list" — a list of things you've always wanted to do, but never had the time to do while you were working. Getting all of this in order, will speed your waiting time and prepare you better, when the last day of your working life does finally arrive.
Whether you are three months or six months from retirement, here are some tips for your to-do list:
Social Security. Figure out when the best time for you to take Social Security benefits will be. Can you delay it until age 70? That's when you'll get the biggest payout. The earlier you start collecting benefits, the smaller your monthly check will be. Take it early, and you are locked in to this lower rate.
Health Care. Figuring out how to manage health care costs, is the single biggest worry of retirement for most Americans. An injury that puts you in a nursing care facility can make a huge dent in your retirement funds, even if it's just for a short while. This is the time of your life, when focusing on your health is most important, even if you've been careless in earlier decades. Evaluate your health status and get check ups with your regular physician and your dentist.
Investments. Check with your HR department about when you'll need to roll over your 401(k) plan. If you transfer the funds into a low-cost IRA, you may save in fees. Work with your financial advisor to determine what your withdrawal rate will be. You may need to reevaluate some of your retirement goals or consider working part time during retirement for a few years.
Medicare. If you're almost 65, you can start enrolling in Medicare now. The government lets you start the process within three months of your 65th birthday. Start this process, so you are covered, once you are not on the company's health care plan.
Expectations. The first six months to a year of retirement can be both wonderful and terrible. While enjoying freedom, many people find it hard to withdraw money from the same accounts they spent so many years building. What if they don't have enough for a long life? Take a realistic look at your lifestyle, budget, and spending habits, before you retire to make sure you are financially ready to do so. If you think you might work part time, look into the positions that are available in your area and what they pay.
Lifestyle. Often, we are so busy planning for the financial side of retirement, that we forget to plan for the "soft" side: what will you do in retirement? Will you volunteer with an organization that has meaning for you? Write the novel you've started on a dozen times? Spend more time with your grandchildren? Travel? What will make you feel like your time is being well-spent, and what will make you fulfilled?
Don't forget the legal plan. Retired or not, you need to have a will, power of attorney, and health care power of attorney to protect your family, whether you are preparing for retirement or in the middle of your career. Speak with an estate planning attorney to ensure that these important documents are in place.
Reference: Next Avenue (March 6, 2019) "Tips to Prepare for Retiring This Spring or Summer"