Business Succession Planning Considerations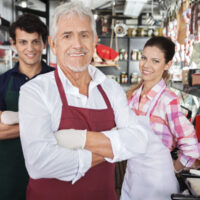 Nearly ninety percent of all businesses in the United States are family-owned or controlled, and if the owner of a business wishes for it to continue after their passing, a business succession plan is required. Business succession planning is helpful at any stage, as we never know when illness, injury, or death may prevent a person from effectively running a company. At Fisher Law, our experienced Norwood estate planning attorneys can help you craft a business succession plan that is customized to your endeavors. To learn more about what you should consider when drafting a business succession plan, call or contact our office to schedule an initial consultation today.
Who Will Take Over When You are Gone? 
This is often the most important question in business succession planning. Have you identified who will take the reins of the business after you step away? Are you providing any mentorship, education, or guidance to this person so that they are prepared to take over in a leadership capacity? Furthermore, is this person aware of your intentions, and do they want to take over the business as the next generation of leadership? These are all questions that must be considered at the onset of business succession planning. 
Do You Wish to Retain Control While Alive? 
Another important question to consider is whether you wish to pass control of the family business after your passing or while you are still alive. The type of business entity of your company may influence the answer to this question, and certain planning instruments like trusts may allow a family business owner to transfer some or all of their interests in the company to beneficiaries while still maintaining control of the enterprise during their lifetime.
However, there is also a benefit to passing along control of a business to the next generation while an owner is still alive. This can allow for a transition period between owners, where duties are given over gradually, and it can provide an opportunity for the new leadership to ask questions and learn more about the business before taking over completely. 
Consideration for Other Parties 
A business owner must also consider when succession planning how their plan may impact other parties associated with their family business. One common example are other family members who assumed or hoped that they may take over leadership of the company. Explaining the rationale behind the succession planning now can reduce the chances of future animosity or litigation later on.
Another common example is any consideration that must be paid to non-family owners or other co-owners within the business. It is important to review the original business documents to see whether others may have a say in the succession planning as well as what their options are if they do not agree with the plan of succession. A business owner should also consider how the succession plan can facilitate relationships between the next generation of leadership and current customers, clients, vendors, and others who influence the success of the company.
Talk to Our Office 
If you would like to speak with an experienced business succession planning lawyer about your family company, call or contact Fisher Law in Boston today to schedule a consultation.