Estate Planning Needs for Every Stage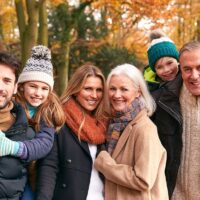 Many people decide they need an estate plan when they reach a certain age, but when an estate plan is needed is less about age than it is about stages in life, explains a recent article "Life stages dictate estate planning needs" from The News-Enterprise. Life's stages can be broken into four groups, young with limited assets, young parents, getting close to retirement and post-retirement life.
Every adult should have an estate plan. Without one, we can't determine who will take care of our financial and legal matters, if we are incapacitated or die unexpectedly. We also don't have a voice in how any property we own will be distributed after death.
The first stage—a young individual with limited assets—includes college students, people in the early years of their careers and young couples, married or not. They may not own real estate or substantial assets, but they need a fiduciary and beneficiary. Distribution of assets is less of a priority than provisions for life emergencies.
Once a person becomes a parent, he or she needs to protect minor children or special needs dependents. Lifetime planning is still a concern, but protecting dependents is the priority. Estate planning is used in this stage to name guardians, set up trusts for children and name a trustee to oversee the child's inheritance, regardless of size.
Many people use revocable living trusts as a means of protecting assets for minor dependents. The revocable trust directs property to pass to the minor beneficiary in whatever way the parents deem appropriate. This is typically done so the child can receive ongoing care, until the age when parents decide the child should receive his or her inheritance. The revocable trust also maintains privacy for the family, since the trust and its contents are not part of the probated estate.
The third stage of life includes people whose children are adults, who have no children or who are near retirement age and addresses different concerns, such as passing along assets to beneficiaries as smoothly as possible while minimizing taxes. The best planning strategy for this stage is often dictated by the primary type of asset.
For people with special situations, such as a beneficiary with substance abuse problems, or a person who owns multiple properties in multiple states or someone who is concerned about the public nature of probate, trusts are a critical part of protecting assets and privacy.
For people who own a primary residence and retirement assets, an estate plan that includes a will, a power of attorney and medical power of attorney may suffice. An estate planning attorney guides each family to make recommendations that will best suit their needs.
Reference: The News-Enterprise (Aug. 25, 2020) "Life stages dictate estate planning needs"