Social Media Helps to Catch Social Security Disability Fraud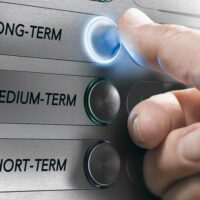 The Social Security Administration (SSA) used to have investigators try to catch people in the act of performing activities, like bouncing on a trampoline, that prove they were not disabled and their applications for Social Security Disability benefits (SSDI) were fraudulent. Having to document this behavior by being physically present and snapping photographs as evidence, required many hours of following people around and running stake-out operations.
Some people now unwittingly hand the investigators all the proof they need, through what the disability benefits applicants post on Facebook and other platforms online. Here are some of the ways that social media helps to catch Social Security disability fraud, and some of the objections to this use of online content.
Appropriate Use of Social Media Postings to Deny Disability Claims
Let's say that someone files an application for SSDI benefits, claiming that she cannot leave the house because of her illness or impairment. She then posts photographs online of herself going shopping, meeting friends for lunch or coffee and attending events around town.
The investigator can use those postings to look further into the claim that she is unable to leave her house. The investigator should not automatically deny the disability benefits, because the photographs might be from some time in the past before the applicant became ill or injured.
Security Settings Do Not Protect You
Most experts say that security settings on social media are a joke, because they do not prevent others from seeing what you post. Once you post something online, you lose control over the item, whether you posted words or a photograph. Any of the people on your friends list can repost or share your posting, and others can share, and so on. That is how online content "goes viral." If there is one person on the planet whom you would not want to see or read something, do not post it online.
Objections to the Use of Social Media Postings to Evaluate Disability Claims
Unless the situation involves an outrageous fraud, some members of the disability communities think it is unfair for the SSA to use social media postings, when evaluating applications for SSDI benefits. For example:
Many people want to create a better-than-reality image of their lives online, only posting content that makes them look good. They might avoid posting photographs and comments that might cause their peers to view them unfavorably.

It is discriminatory to assume that all people with disabilities are shut-ins, who do not participate in social activities or in the community.

Adding another facet – the review of social media postings – to the already long process of evaluating applications for SSDI benefits, will further delay the approval of legitimate petitions for benefits.

The SSI evaluators have many methods for rooting out fraud, like reviewing the applicant's medical records and sending the person to a medical expert of the SSA's choosing.
The issue of using social media postings when processing applications for SSDI benefits, raises many questions about the individual's right to privacy, whether the review of online postings constitutes spying, and whether it is fair for people to get disability benefits if they can, for example, run marathons.
It is a good idea to talk with an elder law attorney near you to find out how your state's regulations might differ from the general law of this article.
References:
AARP "Social Security May Step Up Facebook, Instagram Checks in Disability Fraud Probes." (accessed April 11, 2019) https://www.aarp.org/retirement/social-security/info-2019/ssa-social-media-disability-fraud.html