What are the Best Places to Retire in New England?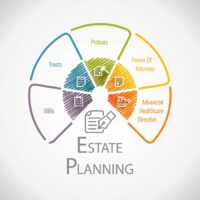 In 2018, Maine and Vermont were two of the top 10 states people moved to for retirement, according to United Van Lines' annual national mover study.
Kiplinger's recent article, "6 Great Places to Retire in New England, " takes a look at one great retirement destination in every state, taking into account living costs, safety, median incomes and poverty rates for retirement-age residents, residents' sense of well-being and the availability of recreational and health care facilities. Here are the choices in Connecticut, Maine, Massachusetts, New Hampshire, Rhode Island, and Vermont, in alphabetical order.
Middletown, CT. Similar to much of the Northeast, Connecticut is known to be a high-cost area, and Middletown is no exception. However, the Hartford metro area (of which Middletown is a part), is at least more affordable than other major metro areas in the state, according to the Council for Community and Economic Research. Since it is home to Wesleyan University, Middletown offers all the benefits of retiring to a college town, including a choice of restaurants, shops and cultural attractions. There's also the Wesleyan Institute for Lifelong Learning, which offers no-credit courses, lectures and other educational opportunities at minimal cost and is open to the entire community.
Portland, ME is the largest city in Maine with a lively downtown and plenty of urban-esque amenities amidst the great outdoors. There are museums, theaters and a variety of eclectic dining. The flagship L.L. Bean store is a stone's throw away in Freeport, but resident shoppers also like to frequent Portland's unique boutiques and outlets. Also nearby are many beaches, and there are plenty of hiking and biking trails and cross-country skiing and snowshoeing.
Pittsfield, MA is in the western part of Massachusetts, and offers a small pocket of relative affordability—more reasonably priced than Norwood and Cambridge, where living costs are, respectively, 48.1% and 38.1% above the U.S. average. Housing is affordable: the median home value in the city is $173, 200, compared with $407, 400 for all of Massachusetts and $592, 300 for Norwood proper, according to Zillow. There are plenty of spots for camping, fishing, hiking and skiing. Close by is the Tanglewood Music Center, the summer home of the Norwood Symphony Orchestra. There is also world-class art at the Clark Art Institute in Williamstown and the Massachusetts Museum of Contemporary Art in North Adams.
Laconia, NH is a big bargain for your retirement destination. The overall cost of living is 1.2% below the national average, according to Sperling's BestPlaces. That makes it much more affordable than nearby Manchester, where living costs are 13.2% above the average. However, local average incomes are still high, about $71, 605 for residents across all ages. It's tucked between Lake Winnipesaukee and Winnisquam Lake, and is called "The City on the Lake, " so there are lots of beaches and water-related activities in the warmer months.
Providence, RI is home to Brown University and several other colleges. Providence can be a great fit for retired intellectuals and artists. They'll have no shortage of things to do, and the schools' presence has helped draw lots of restaurants and businesses to the area. However, living costs and an unfriendly tax environment can be prohibitive throughout the tiny state. Providence is no exception.
Burlington, VT is small mountain city on the shores of Lake Champlain, with plenty of outdoor recreational opportunities. Taxes and living costs are high. Although the median home value is a just $206, 000 in the Green Mountain State, it soars to $326, 500 in Burlington. A private room in a metro area nursing home is $11, 498 a month, compared with $8, 365 a month for the U.S.
Reference: Kiplinger (September 24, 2019) "6 Great Places to Retire in New England"