What are the Estate Planning Basics?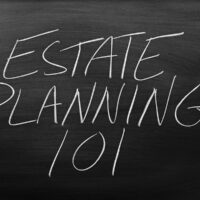 Estate planning is an all-encompassing term that refers to the process of organizing, inventorying and making plans for the proper handling of your affairs after you die, including your dependents as well as your assets, valuables and heirlooms. This typically involves writing a will, setting up a power of attorney and detailing funeral arrangements with the help of an experienced estate planning attorney.
CNET's article entitled "Estate planning 101: Your guide to wills, trusts and all your end-of-life documents" provides us with some of the key steps in getting started with estate planning.
Create an Inventory. Your estate includes all of the things you own, such as your car and other valuable possessions, plus "intangible assets" like investments and savings. If you own a company, that's also part of your estate. Everything you own should be given a valuation. Have your home and other valuables appraised.
Evaluate your family's needs. A big reason for estate planning is to make certain that your family is cared for, in the case of your death or incapacitation. If you're a breadwinner for your family, the loss of your income could be devastating financially. Consider a life insurance policy to help provide a financial cushion that can be used to cover living expenses, college tuition cost, and mortgage payments. You may also need to designate a guardian, if you have children under the age of 18.
Make job assignments. Dividing up a person's property can be a tough and emotional task. Make it easier by ensuring that all of your assets have been assigned a beneficiary. You'll also name a few people to coordinate the process of dividing up your belongings. List your beneficiaries, so they know who gets what.
Create a Will. You should have a legally binding document setting everything out in as much detail as possible. A will is a legal document that directs the way in which you want your assets and affairs handled after you die. This includes naming an executor, who is someone to manage how your will is executed and take care of the distribution of your assets.
Help your family if you're incapacitated. A living will (also known as a medical care or health care directive) states your healthcare preferences, in case you're unable to communicate or make those decisions on your own. If you need life support, a living will states your preferences.
Start estate planning sooner rather than later. Talk to an experienced estate planning attorney today.
Reference: CNET (June 8, 2020) "Estate planning 101: Your guide to wills, trusts and all your end-of-life documents"