What are the "Must Have" Estate Planning Documents?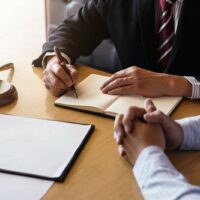 What do Aretha Franklin, Kurt Cobain, and Prince have in common? Aside from being famous and talented, each of these stars passed away without a will. All three had the money and attorneys to draft a proper estate plan, but for whatever reason, they didn't draft one. It's a good lesson to not neglect your estate plan.
Motley Fool reports in the article, "3 Must-Have Estate Planning Documents To Get Done This Year, " that dying without a will creates numerous problems for your family. If there are no legal instructions in place, probate law dictates the distribution of your assets and selection of guardians for your minor children, which can cause problems. Regardless of your personal situation, you should think about creating these three important estate planning documents.
Will. A will is used to distribute your estate, according to your instructions. A will can say how much and what type of asset each heir will receive, to minimize family fighting after your death. If you have young children, you can designate guardians in your will to be in charge of their care. If you die without a will, the probate judge will order who becomes their guardian.
You also need a will to make charitable bequests, to expedite the probate court process and to reduce or eliminate estate taxes. When you draft your will, you'll appoint trusted people to serve as the executor and the trustee.
Living will. A living will can take effect while you are still alive. This is a legal document that sets out your instructions for medical treatment, if you become unable to communicate, such as whether or not you want to be placed on life support. A living will can relieve the emotional burden from your family of having to make difficult decisions.
Power of attorney. This legal document helps in the event you're incapacitated or in the hospital in an unresponsive state. A power of attorney gives the individual you designate the authority to transact financial and legal matters on your behalf. Set up a power of attorney, before you need it. If you don't and you're unable to make decisions, your family may have to petition the court to get those powers, which costs time and money.
Estate planning is a huge favor that you're doing for your family. Get these three legal documents in place.
Reference: Motley Fool (February 18, 2019) "3 Must-Have Estate Planning Documents To Get Done This Year"