What Happens When There's No Will or the Will Is Invalid?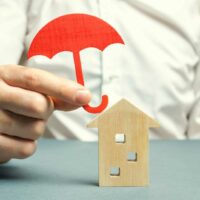 The Queen of Soul's lack of a properly executed estate plan, isn't the first time a celebrity died without a will, and it surely will not be the last says The Bulletin in the article "Aretha Franklin and other celebrities died without an estate plan. Will you?"
The Rev. Dr. Martin Luther King Jr., Howard Hughes, and Prince all died without a valid will and estate plan. When actor Heath Ledger died, his will left everything to his parents and three sisters. The will had been written before his daughter was born and left nothing to his daughter or her mother. Ledger's family later gave all the money from the estate to his daughter.
Getting started on a will is not that challenging, if you work with an experienced estate planning attorney. They often start clients out with a simple information gathering form, sometimes in an online process or on paper. They'll ask a lot of questions, like if you have life insurance, a prenup, who you want to be your executor and who should be guardian of your children.
Don't overlook your online presence. If you die without a plan for your digital assets, you have a problem known as "cyber intestacy." Plan for who will be able to access and manage your social media, online properties, etc., as well as your tangible assets, like investment accounts and real property.
Automatic bill payments and electronic bank withdrawals continue after death, and heirs may struggle to access photographs and email. When including digital estate plans in your will, provide a name for the person who should have access to your online accounts.
Check with your estate planning attorney to see if they are familiar with digital assets. Do a complete inventory, including frequent flyer miles, PayPal and other accounts.
Remember that if you don't make out a will, the state where you live will decide for you. Each state has different statutes determining who gets your assets. They may not be the people you wanted, so that's another reason why you need to have a will.
Life insurance policies, IRAs, and other accounts that have beneficiaries are handled separately from the will. Beneficiaries receive assets directly and that bypasses anything written in a will. This is especially important for unmarried millennials, Gen Xers, divorced people, singles, widows and widowers, who may not have specified a beneficiary.
Don't forget your pets. Your heirs may not want your furry family members, and they could end up in a shelter and euthanized, if there's no plan for them. You can sign a "pet protection" agreement or set up a pre-funded pet trust. Some states allow them; others do not. Your estate planning attorney will be able to help protect your beloved pets as well as your family.
Reference: The Bulletin (Sep. 14, 2019) "Aretha Franklin and other celebrities died without an estate plan. Will you?"