What is an Advance Directive and Do I Need One?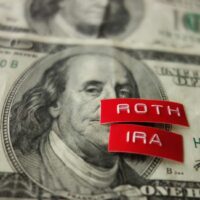 These are difficult questions to think about. However, they are very important, as every estate planning attorney knows. Should you ever become unable to speak for yourself, reports the Enid News & Eagle in the article "Veteran Connection: What you should know about advance directives, " there is a way to make a plan, so your wishes are known to another person or persons and by legally conveying them in advance, making sure you have a say, even when you don't have a voice.
The advance directive helps family members and your doctors understand your wishes about medical care. The wishes you express through these two documents described below, require reflection on values, beliefs, views on medical treatments, quality of life during intense medical care and may even touch on spiritual beliefs.
The goal is to prepare so your wishes are followed, when you are no longer able to express them. This can include situations like end-of-life care, the use of a respirator to breathe for you, or who you want to be in the room with you, when you are near death.
It should be noted that an advance directive also includes a mental health component, that extends to making decisions on your behalf when there are mental health issues, not just physical issues.
There are two types of documents: a durable power of attorney for health care and a living will.
The durable power of attorney for health care lets you name a person you trust to make health care decisions when you cannot make them for yourself. This person is called your health care agent and will have the legal right to make these decisions. If you don't have this in place, your doctor will decide who should speak for you. They may rely on order of relationships: a legal guardian, spouse, adult child, parent, sibling, grandparent, grandchild or a close friend.
A living will is the document that communicates what kind of health care you want, if you become ill and cannot make decisions for yourself. This helps your named person and your doctor make decisions about your care that align with your own wishes.
Another very important part of this issue: the conversation with the people who you want to be on hand when these decisions have to be made. Are they willing to serve in this capacity? Can they make the hard decisions, especially if it's what you wanted and not what they would want? Do you want a spouse to make these decisions on your behalf? Many people do that, but you may have a trusted family member or friend you would prefer, if you feel that your spouse will be too overwhelmed to follow your wishes.
Reference: Enid News & Eagle (March 13, 2019) "Veteran Connection: What you should know about advance directives"