What Should I Know about Beneficiaries?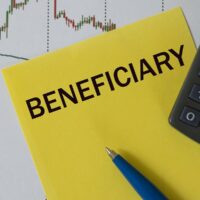 When you open almost any kind of financial account, like a bank account, life insurance, a brokerage account, or a retirement account – the institution will ask you to designate a beneficiary. You'll also name beneficiaries when you create a will or other legal contracts that require you to specify someone to benefit. With some trusts, the beneficiary may even be you and your spouse while you're alive.
The beneficiary is typically a person, but it could be any number of individuals, as well as the trustee of your trust, your estate, or a charity.
When you're opening an account, many people forget to choose a beneficiary, mainly because it's not necessary to do so with many financial accounts. However, you should name your beneficiaries, because it ensures that your assets will pass to the people you intend. It also eliminates conflict and can decrease legal interference.
There are two basic types of beneficiaries: a primary beneficiary and a contingent beneficiary. A primary beneficiary (or beneficiaries) is first in line to get the distributions from your assets. You can assign different percentages of your account to this group. A contingent beneficiary will benefit, if one or more of the primary beneficiaries is unable to collect (typically upon death).
You should review the designations regularly, especially when there's a major life event, such as a death, divorce, adoption, or birth. This may change who you want to be your beneficiary.
Ask an experienced estate planning attorney to help you make certain that any language in your will, doesn't conflict with beneficiary designations. Beneficiary designations take precedence over your will.
You can have a minor child as a beneficiary, but a minor usually can't hold property. Consequently, you'll need to set up a structure, so the child receives the assets. You can appoint a guardian who will keep the assets in custody for the minor. You may also be able to use a trust to the same effect but with an added benefit: you can state that the assets be given to beneficiaries, only when they reach a certain age or for a certain purpose, like buying a first home or for college tuition.
With estate planning, ask an attorney to help you structure any legal documents, so they achieve your aims without creating further complications.
Reference: Bankrate (July 1, 2020) "What is a beneficiary?"