What's Long Term Care About and How Much Does it Cost?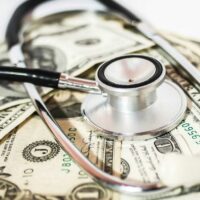 Many people are scared about the prospect of needing help in a long-term care setting, and they are right to be worried. For many people, a spouse or adult children will become the go-to caregivers, but not everyone will have that option, says Market Watch's article "This is how much long-term care could cost you, and don't expect Medicare to help."
If that's not worrisome enough, here are facts to consider:
More than a third of people will spend some time in a nursing home, where the median annual cost of a private room is well over $100, 000, says Genworth's 2018 Cost of Care Survey. Don't expect those numbers to go down. For the Greater Norwood area, the annual cost of a nursing home is $15, 000 per month or $ $180, 000 per year.
Four of ten people will opt for paid care at home, and the median annual cost of a home health aide is more than $50, 000.
Half of people over 65 will eventually need some kind of long-term care costs, and about 15% of those will incur more than $250, 000 in costs, according to a joint study conducted by Vanguard Research and Mercer Health and Benefits.
Medicare and even private health insurance don't cover what are considered "custodial" expenses. That's going to quickly wipe out the median retirement savings of most people: $126, 000. With savings completely exhausted, people will find themselves qualifying for Medicaid, a government health program for the indigent that pays for about half of all nursing home and custodial care.
Those who live alone, have a chronic condition or are in poor health have a greater chance of needing long-term care. Women in particular are at risk, as they tend to outlive their husbands and may not have anyone available to provide them with unpaid care. If a husband's illness wipes out the couple's savings, the surviving spouse is at risk of spending their last years living on nothing but a Social Security benefit.
The best hedge against long-term care costs is to purchase a long-term care insurance policy, if you are eligible to purchase one. Wait too long, and you may not be able. One woman persuaded her parents to purchase a long-term insurance policy when her father was 68 and her mother was 54. Five years into the policy, her father was diagnosed with Parkinson's disease. The policy covered almost the entire cost of his 24-hour care in the final months of his life. Her mother lived to 94, so the investment in the policy was well worth it.
Everyone approaching retirement needs a plan for long-term care costs. That may be purchasing long-term care insurance or purchasing a hybrid life insurance product with long-term care benefits. If there is no insurance and one member of the couple is still alive, getting a reverse mortgage may be an option.
Reference: Market Watch (July 19, 2019) "This is how much long-term care could cost you, and don't expect Medicare to help."