When Should I Review My Estate Plan?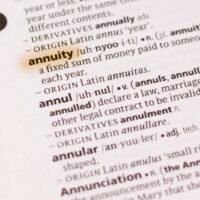 As life changes, you need to periodically review your estate-planning documents and discuss your situation with your estate planning attorney.
WMUR's recent article, "Money Matters: Reviewing your estate plan, " says a common question is "When should I review my documents?"
Every few years is the quick answer, but a change in your life may also necessitate a review. Major life events can be related to a marriage, divorce, or death in the family; a substantial change in estate size; a move to another state and/or acquisition of property in another state; the death of an executor, trustee or guardian; the birth or adoption of children or grandchildren; retirement; and a significant change in health, to name just a handful.
When you conduct your review, consider these questions:
Does anyone in your family have special needs?
Do you have any children from a previous marriage?
Is your choice of executor, guardian, or trustee still okay?
Do you have a valid living will, durable power of attorney for health care, or a do-not-resuscitate to manage your health care, if you're not able to do so?
Do you need to plan for Medicaid?
Are your beneficiary designations up to date on your retirement plans, annuities, payable-on-death bank accounts and life insurance?
Do you have charitable intentions and if so, are they mentioned in your documents?
Do you own sufficient life insurance?
In addition, review your digital presence and take the necessary efforts to protect your online information, after your death or if you're no longer able to act.
It may take a little time, effort, and money to review your documents, but doing so helps ensure your intentions are properly executed. Your planning will help to protect your family during a difficult time.
Reference: WMUR (January 24, 2019) "Money Matters: Reviewing your estate plan"