Why Wills Need to be Updated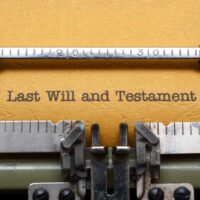 Lives change, and laws change. People come and go in our lives, through birth, death, marriage and divorce. Change is a constant factor in everyone's lives. If your estate plan doesn't keep up to date, says Next Avenue in the article "8 Reasons You May Need to Update Your Will, " you could create real problems for those you love. Here are eight reasons why people need to review their wills to ensure that your estate plan reflects your current life.
Moving to a new home. If you've moved to a new state since the last time your will was written, your will needs a review. Remember, wills are administered under the laws of the state where you live, so the new state's laws apply. An out-of-state will could present issues. If the number of witnesses required to make a will valid in your old state of residence was one, but the new state requires two witnesses, your will could be deemed invalid.
Selling one home and buying another. If your will does not reflect your current address, it's going to be very difficult for your executor to properly transfer ownership or manage the sale of the house. Most wills incorporate specific language about homes that includes the address.
You've done a good job of downsizing. Kudos to you for cleaning out and getting rid of unwanted items. If you no longer own things that are itemized in a will, they'll be skipped over. However, do you want to give heirs something else? Without specific instructions, they won't know who gets what.
Did you already give away possessions? Avoid family conflicts by being clear about who gets what. If you already gave your oldest daughter an antique dining room set but your will says it goes to the youngest son, things could become awkward. Similarly, if you gave one child something with a higher market or sentimental value than what you gave to another, it could create tension in the family. Updating your will is an opportunity to adjust these gifts.
Charity relationships change. The same organization that mattered greatly to you ten years ago may not have as much meaning—or may have changed its focus. Update your will to reflect the charitable contributions that matter to you now.
Finances change. If a will spells out exact amounts and the money is gone, or if your accounts have increased, those numbers may no longer be accurate or reflect your wishes. The dollar amounts may create a challenge for your executor. What if you designated a gift of stock to someone that wasn't worth much at the time, but is worth a small fortune now? Amending a will can ensure that your gifts are of the value that you want them to be.
One child is now your primary caregiver. If one child has dedicated the last five years to taking care of you, you may want to update the document to show your gratitude and compensate them for lost earnings or expenses. If you do, explain your reasons for this kind of change to other children, so that there's no misunderstanding when the will is read.
A beneficiary has passed away. If you are a surviving spouse, that alone may not be reason to update your will, if—and this is a big if—your will included alternate recipients as a plan for this situation. If there were no alternate recipients, then you will need to revise your will after the death of a spouse. If you listed leaving items to a beneficiary who has died, instructions on how to distribute these items or assets to someone else can be done with an amended will.
Your estate planning attorney will be able to review your will and your estate plan with you to determine what items need to be updated. Your documents may need only a tune-up, and not a complete overhaul, but it is advisable to review estate plans every three or four years, and sometimes annually to ensure assets are aligned with the distribution plan in your estate documents.
Reference: Next Avenue (August 22, 2019) "8 Reasons You May Need to Update Your Will"