Why Won't IRS and Social Security Administration Like My Power of Attorney?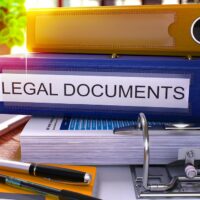 The IRS and the Social Security Administration (SSA) don't recognize traditional powers of attorneys (POAs). Forbes's recent article entitled "Two Times When Your Power of Attorney Isn't Going to Work" explains why.
The IRS says that you must use Form 2848, "Power of Attorney and Declaration of Representative" to allow anyone to act on your behalf. This form requires you to state the tax matters and years for which the agent is authorized to act. That's different from a traditional POA for financial matters, which usually has blanket statements allowing the agent to take any or a broad range of actions on your behalf in certain matters.
A married couple that files joint tax returns must also have each spouse separately complete and sign a form. There is no joint form.
Technically, the IRS might accept other POAs as the instructions to Form 2848 indicate this. However, the POA must meet the requirements of Form 2848 to be accepted as a substitute. That can be a tall order.
The Social Security Administration is similar. It says on its web site that it doesn't recognize POAs. When you need someone to manage your Social Security benefits, you contact the SSA and make an advance designation of a representative payee.
A 2018 law created this feature that lets you name one or more individuals to manage your Social Security benefits. The Social Security Administration must usually work with the named individual or individuals. You can rank up to three people as advance designees. Therefore, if the first one isn't available or is unable to perform the role, the SSA will move to the next person on your list.
Someone who already is receiving Social Security benefits can designate an advance designee at any point, and a person claiming benefits for the first time can name the designee during the claiming process. The designation can be made using your "my Social Security" account on the Social Security web site or by contacting the Social Security Administration by phone (800-772-1213) or at the local field office. A designee can also be named through the mail by using Form SSA-4547 – Advance Designation of Representative Payee.
Representative payees generally must be individuals, but it also can be a social service agency, nursing home, or one of a number of other organizations recognized by the SSA to serve as payees. If you don't name any representatives, the SSA will name a representative payee for you, if it decides you need help managing your money. A relative or friend can apply to be representative payees, or the SSA can make the selection.
Reference: Forbes (Jan. 28, 2021) "Two Times When Your Power Of Attorney Isn't Going To Work"