Why Would I Need a Power of Attorney?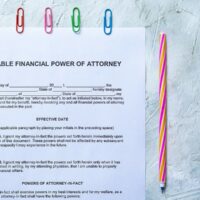 Recently Heard's article entitled "6 Reasons to Choose a Power of Attorney" provides us with several reasons why you want to have one drafted.
Choose Who Can Make the Decisions on Your Behalf. If you have a signed a power of attorney and later you become incapacitated and are unable to make decisions, the agent you named in your POA can step in on your behalf. Without a power of attorney, loved ones will need to go to court to request a conservatorship or guardianship, and that can be expensive.

Guardianship Not Needed. If you fail to sign a comprehensive power of attorney before you become incapacitated, you and your family will need to access the probate court for assistance. During the time that a loved one becomes incapacitated, the family is typically under a lot of stress due to the number and timing of complex decisions. Adding the need to file court papers, court appearances, and securing surety bonds at such a time makes a situation that more difficult and stressful. By appointing an agent to take care of financial and health care decisions in a durable power of attorney and health care proxy, the family is able to move forward with making appropriate financial and health-related decisions in a crisis.
Without the necessary documents, someone will have to petition the court to appoint a guardian or a conservator. (In Massachusetts, the conservator is the person appointed to manage your financial affairs. A guardian is the person who has custody and thus control over decisions relating to your person or body.) The judge will decide who will manage your financial health affairs. The court will also monitor the situation. This can be expensive (because the person appointed as a guardian and/or conservator will likely have to furnish a corporate bond that is renewed annually during the your lifetime), and you'll have limited input regarding who will be chosen to serve.
Lets You Discuss Your Wishes. An important decision is who your agent will be. When a parent or loved one decides to sign a power of attorney, it offers the chance to discuss the wishes and the expectation with the family and the person who's named as an agent in a power of attorney, e.g., can the agent continue an annual gifting program to children and grandchildren, investment decisions, retirement and tax planning. In the health area, the agent under a health care proxy, will get to know your end-of-life wishes.

Comprehensive Power of Attorney is Preferred. When you age, your needs change. Your POA should reflect it.

Your Intent is Clear. If you become incapacitated, relatives may need to go to court to determine your intent. However, a well-drafted power of attorney provides a healthcare directive, which can eliminate the need for the family members to have arguments or disagree over your wishes regarding health care decisions. While a durable power of attorney may name the health care proxy, a comprehensive plan should include a separate health care proxy, HIPAA Authorization and a Living Will or Advanced Directive.

Avoid Delays. With a comprehensive power of attorney, all the powers required to do effective asset protection planning are included. Note: if a power of attorney doesn't include the specific power, it can reduce the ability of the agent and may lead to significant setbacks.
Want to write a power of attorney? Contact a qualified estate planning attorney.
Reference: Recently Heard (Jan. 30, 2020) "6 Reasons to Choose a Power of Attorney"