Advance Planning Key for Alzheimer's Patients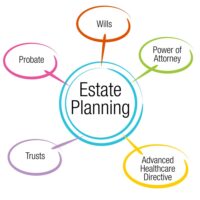 A retired physician and his wife have allowed a local television station to report their family's journey with Alzheimer's over the course of the last four years. The series continues with WCCO CBS Minnesota's article "'All Lined Up Before You Need It': Alzheimer's Association Shares Steps for Estate Planning, " with four steps to take, if you notice that a family member is having memory lapses or trouble with simple tasks.
The Quinn family—Dr. Paul Quinn and his wife Peg—had some tough conversations years ago, when Paul's memory was better, and when he was able to be completely honest with his wife about his wishes and what the couple would need to do moving forward.
Peg Quinn said that getting everything lined up long before it's needed, is very important.
If there's any sign of cognitive decline, there are legal and financial steps that must be pursued. Start with addressing the family budget and projected medical costs for long term care. If possible, gather all family members together for a planning session.
If they live in different parts of the state, or of the country, ask the family members to travel for a weekend family meeting. This is the kind of planning that is better when everyone is physically present.
Start by naming a power of attorney. It needs to be someone who is aware of the situation and will be able to make decisions on your behalf. An estate planning attorney can assist with making this decision.
Next, establish an advance directive with a focus on medical decisions. This may be the toughest part, since it is impossible to know how long someone will live with Alzheimer's. The average patient lives four to eight years, according to the Alzheimer's Association. The cost of care can add up fast—as much as $5, 000 to $7, 000 a month in some cases.
That's why the next step—selecting an elder law estate planning attorney is so important. Planning for long-term care, qualifying for Medicaid and other benefits, is a complex challenge.
Dr. Quinn expressed his wishes to stay in his home as long as possible. However, his wife admits that he can't stay focused on any projects for very long. The familiarity of their home makes life much easier for both of them, so they agreed early on to have in-home care, if it's ever needed.
An estate planning attorney will help the family, by drafting estate planning documents and creating a plan as early as possible. A last will and testament must be created and executed before the person is legally incompetent. The same goes for a power of attorney and any health care power of attorney documents. Medicaid planning should be done as soon as possible, since there is a five-year look back period concerning transferring any assets.
Reference: WCCO CBS Minnesota (July 23, 2019) "'All Lined Up Before You Need It' : Alzheimer's Association Shares Steps for Estate Planning"