What Key Estate Planning Terms Should I Know?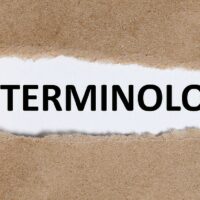 Estate planning can help you accomplish several objectives, including naming guardians for minor children, choosing healthcare agents to make decisions for you should you become ill, minimizing taxes so you can give more wealth to your heirs and saying how and to whom you would like to pass your estate at death.
Emmett Messenger Index's recent article entitled "13 Estate Planning Terms You Need to Know" provides some important terms to understand as you consider your own estate plan.
Assets: This is anything a person owns. It can include a home and other real estate, bank accounts, life insurance, investments, furniture, jewelry, collectibles, art, and clothing.
Beneficiary: This is an individual or entity (like a charity) that gets a beneficial interest in an asset, such as an estate, trust, account, or insurance policy.
Distribution: A payment in cash or asset(s) to the beneficiary who's designated to receive it.
Estate: All of the assets and debts left by a person at death.
Fiduciary: An individual with a legal obligation or duty to act primarily for another person's benefit, such as a trustee or agent under a power of attorney.
Funding: The process of transferring or retitling assets to a trust. Note that a living trust will only avoid probate at the trustmaker's death if it's fully funded. A trustmaker also may be known as a grantor, settlor, or trustor.
Incapacitated or Incompetent: The situation when a person is unable to manage her own affairs, either temporarily or permanently, and often involves a lack of mental capacity.
Inheritance: These are assets received from someone who has died.
Probate: This is the orderly court-supervised process of distributing the assets of a person who has died.
Trust: This is a fiduciary relationship where a trustmaker gives a trustee the right to hold property or assets for the benefit of another party, known as the beneficiary. The trust is a written trust agreement that directs how the trust assets will be distributed to the beneficiary.
Will: A written document with directions for disposing of a person's assets after their death. A will is enforced by a probate court. A will can provide for the nomination of a guardian for minor children.
Reference: Emmett Messenger Index (Oct. 28, 2020) "13 Estate Planning Terms You Need to Know"