Alternatives to Medicaid – A Short Primer on Long-Term Care Insurance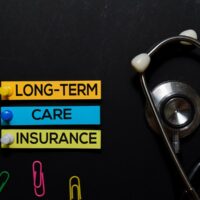 Medicaid is a state-run program that caters to those surviving on less than 125% of the official poverty level. Many elderly individuals forego purchasing long-term care insurance, in favor of relying on Medicaid to cover their expenses. Unfortunately, after bankrupting themselves to qualify for Medicaid nursing home coverage, many of these same individuals find themselves dismayed at the lack of choice and care options.
Qualifying for Medicaid Long-Term Care
To obtain long-term care benefits through Medicaid, you must meet the income and asset requirements. In addition, you must be unable to perform at least two of the following six activities of daily living:
Feeding
Bathing
Walking
Transferring
Toilet Use
Dressing
If you qualify, you may be able to get all or most of your care covered, but you don't have as many options when it comes to choice of facility. Medicaid also doesn't typically cover adult daycare, assisted living, respite care, or in-home care.
Alternatives for Medicaid Long-Term Care – Not Medicare
With Medicare covering about 1/5th of nursing home care in the U.S., elderly individuals are forced to look at alternative means to cover skilled nursing and other long-term care needs. As it stands, Medicare Part A covers up to 100 days of skilled nursing care. Requirements to qualify are stringent, and few people have the time or understanding to correctly navigate the Medicare system.
Long-Term Care Insurance
If you're insurable and can afford the premiums, long-term care insurance may be the best option for your long-term care needs. Coverage will vary based on your insurance company and plan options. Be sure to get coverage for all you anticipate you'll need.
In 2019, the average cost of a semi-private room in a nursing home was $7, 513 per month. Private rooms average over $8, 000 per month. Even if you don't anticipate needing that level of care, you should be aware that a one-bedroom apartment in an assisted-living facility costs over $4, 000 a month. With inflation, this will likely increase. You don't want to come up short on coverage.
If long-term care insurance is an option for you, be sure to start planning early. Insurance companies are known to reject more applicants, the older they get. Review your plans each year to ensure your policy still meets your anticipated needs. Make changes if necessary, and never stop paying your premiums, unless you want your insurance to lapse.
Resources:
ElderLawAnswers. "Alternatives to Medicaid: A Long-Term Care Insurance Primer" (Accessed November 28, 2019) https://www.elderlawanswers.com/elder-law-guides/5/a-long-term-care-insurance-primer
Investopedia. "Medicaid vs. Long-Term Care Insurance: What to Know" (Accessed November 28, 2019) https://www.investopedia.com/articles/05/031005.asp
Investopedia. "Strategies to Help Pay for Eldercare" (Accessed November 28, 2019) https://www.investopedia.com/articles/personal-finance/102014/top-5-elder-care-strategies.asp