Can You Tackle Elder Law on Your Own?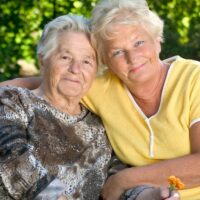 What usually happens when people do their own estate planning or work on elder law issues, without a lawyer who has years of practice? They may not incur the costs on the front end, but the costs, in financial and emotional terms, often arrive just when the individual or their family is most vulnerable. That message comes through loud and clear in the article "Do-it-yourself elder law estate planning can be risky" from a recent article in the Times Herald-Record.
Let's clarify the two different areas:
Estate planning is about leaving assets to heirs with a minimum of court costs, legal fees and avoiding will contests.

Elder law is concerned with protecting assets from the cost of long-term care and empowering people who will be able to make legal, financial and medical decisions on your behalf, if you become incapacitated.
Two of the most important documents in an elder law estate plan are the Powers of Attorney (POA) and health care proxies. If these forms are not prepared correctly, problems will ensue. In some states, like New York, the POA form is long and complicated. Banks and financial institutions will refuse to recognize the form, if they are not completed correctly.
A POA needs to include the "Statutory Gifts Rider, " which allows broad giving powers to the elder law attorney to save assets, even on the eve of the person being admitted to a nursing home. Someone who is not an elder law attorney is not likely to know what this is, or how to prepare it. While Massachusetts does not have a "Statutory Gifts Rider", an elder can include tailored gifting authority and the power to create an irrevocable trust in a durable power of attorney so that his or her agent can do some type of long term care planning under the circumstances, whether a parent has just received a dementia diagnosis and is the early stages of the disease or the elder parent will need to skilled care in the near term.
There will be similar issues to a do-it-yourself health care proxy. Here's just one example of the many things that can go wrong: an agent may not make decisions about withholding certain extreme life support measures, even if they are in possession of a valid health care proxy. There needs to be a living will from the individual that explicitly states their wishes regarding withholding heroic means and/or artificial measures. Without the proper documents, the person could remain on life support for months or years, even if this was not their wish.
A do-it-yourself approach leaves much to chance. As a result, the potential for problems is enormous. A far better solution that spares spouses and loved ones, is to work with an experienced estate planning lawyer who plan for the various contingencies. Can you put a price on peace of mind?
Reference: Times Herald-Record (Nov. 23, 2019) "Do-it-yourself elder law estate planning can be risky"