Tips for Seniors Who Are Moving to Assisted Living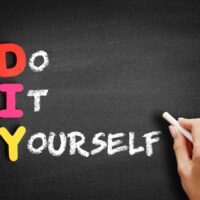 When you are planning your move into assisted living, you can quickly get overwhelmed with the endless list of things you need to do. If you are moving out of a home where you have lived for many years, the thought of having to downsize and get rid of most of your possessions can produce anxiety. If thinking about all the work ahead of you makes you feel sad or tired, it can help to have a roadmap. Here are some organizational tips for seniors who are moving to assisted living.
You will be dealing with two situations – your current house and your new home. Each one needs a tailored game plan.
How to Minimize the Stress of Packing Up Your House
When you move from a large home to a smaller environment, the logistics dictate that everything will not fit into the new space. You will have to part with some of your items.
Rule #1 is you should be the one to decide what you keep and take with you to your new home. No one should dictate what you can have. These strategies can help:
Some of the bulk of your items will be a simple matter, because you will have no use for some things in assisted living. For example, since the facility will likely take care of the yard work, all the lawn and gardening equipment can go to a new home. You can save someone a lot of money, by giving them these items when they buy a house.

If you move to a warmer part of the country, you might not need your winter gear anymore. Donating those things can help keep someone in need from being cold and reduce how much you have to move.

Walk into one of your rooms and make a list of the three or four things you love the most in that room. If you only keep your favorite things, when you are in your new home, everything you see will bring you joy.
Changing how you think about the process, can make it less emotional for you. Instead of thinking about losing most of your belongings, imagine how liberating it will be when you are not tied down by so many things. Most people discover a lightness and freedom, when they get rid of the clutter and things that do not matter.
Settling into Your New Home
When you pack up at your previous house, visualize how the items you keep will fit into the new space. Make sure you hold on to the things that will make you feel comfortable and at home. Arrange your favorite things, so you can see familiar items from every angle throughout your space. With a little planning, you can recreate the feel of your old home environment. Keepsakes matter. While you do not want to be crowded by clutter or create tripping hazards, a cherished clock, photographs, books and artwork can help you feel as if you belong from the first day.
References:
A Place for Mom. "Moving Seniors: Settling in to Senior Care." (accessed November 21, 2019) https://www.aplaceformom.com/planning-and-advice/articles/moving-seniors