How Veterans Benefits Can Help Pay for Senior Care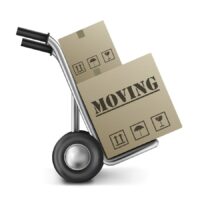 If you are 65 or older and served in the military during wartime or are the spouse of a wartime veteran, you might qualify for veterans' benefits, like Aid & Attendance, a pension and housebound care. More than 30 percent of seniors might be eligible for these valuable programs from the Veterans Administration (VA), yet very few apply for these benefits. You earned the right to this assistance, by serving our country. It can improve your quality of life, if you learn how veterans benefits can help pay for senior care.
Aid & Attendance
If you need assistance from another person and you qualify for a VA pension, you might be able to get an extra monthly payment above the amount of your VA pension. You do not have to be already getting a VA pension to qualify for Aid & Attendance.
You will have to apply for both programs to get Aid & Attendance. Because the factors to qualify for the two programs, a VA pension and Aid & Attendance, are different, it is possible to get Aid & Attendance and not be eligible for a VA pension.
Other terms for Aid & Assistance are:
Veterans eldercare benefit
VA assisted living benefit
Improved pension
The maximum that a person who qualifies for both a VA pension and Aid & Attendance can receive is $26, 766 a year (as of November 2019) for a qualifying veteran with a spouse or one dependent. If two qualifying veterans are married to each other, they can collect up to $35, 813 a year. These numbers can change every year.
VA Pension
You should not delay in applying for a VA pension. It takes about nine months, on the average, to go through the application process and get approval of your VA pension request. Once approved, you can get retroactive benefits to the time you applied. Providing all of the required documents and completing the paperwork at the outset, can get your benefits started much more quickly.
In general, the requirements for a VA pension include having served in the U.S. military for at least 90 days of active duty. At least one of those days must have been during an active time of war. You must also meet at least one of these factors:
You are a patient in a nursing home.
You are totally and permanently disabled.
You receive Social Security Disability Insurance (SSDI) benefits.
You receive Supplemental Security Income (SSI).
You are 65 or older with little or no income.
The dates of wartime include World War II (December 7, 1941 through December 31, 1946); the Korean Conflict (June 27, 1950 through January 31, 1955); the Vietnam War (August 5, 1964 through May 7, 1975 – or beginning as early as February 28, 1961 for personnel who served in Vietnam itself); and the Gulf War (August 2, 1990 to a future date).
Housebound Benefits
If you qualify for the basic VA pension, you might also be eligible for housebound benefits. You must be confined to your immediate premises, as the result of a permanent disability. For purposes of this program, "housebound" means you only leave the house to go to doctor appointments and necessary medical treatments or you need someone's help whenever you leave home. If you qualify for both housebound benefits and Aid & Assistance, you cannot collect both, but you will receive the higher benefit.
Contact a VA accredited attorney for help in determining or planning for eligibility, as well as applying for Aid & Attendance. Fisher Law LLC attorneys are VA accredited.
References:
A Place for Mom. "Guide to VA Benefits & Long-Term Care." (accessed November 21, 2019) http://web28.streamhoster.com/apfmdev/apfm_ebook_veterans-guide_final.pdf