Caregiver and Elderly Financial Burdens are High Priorities for National Institute on Aging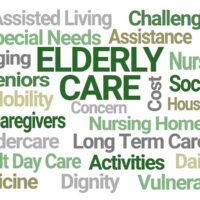 The National Institute on Aging stated recently that the direct economic costs of caregiving to caregivers and society are unknown.
Forbes' recent article entitled "Caregiver, Elderly Financial Burdens Set as High Priorities for National Institute on Aging To 2025" reports that the National Institute on Aging (NIA) said it wants researchers to look for ways of reducing the financial and emotional stresses on caregivers and elderly family members to whom they attend.
"Older adults and family members are faced with many complex decisions about medical treatment and various aspects of their retirement, finances and long-term care that can affect their independence and well-being, " the five-year plan noted.
"Many Americans will require long-term care, but few purchase private insurance to support formal care expense, " the report cautioned.
The roadmap from the National Institute on Aging's Director Richard Hodes reveals that the agency hopes to see strategies developed to help the elderly and their families cover out-of-pocket costs for acute and long-term care and the maintenance of optimal health.
The National Institute on Aging also stated that it aims to earmark research dollars to aid in the detection and lessening of financial fraud and abuse facing older adults.
The federal agency said it will put an emphasis on the unique challenges faced by caregivers of patients with dementia.
"Because formal and informal care for older adults with dementia is a major cost for families, private insurers, and the public sector, we will support other studies to help us to quantify and understand the economic impacts associated with care provision and quality of care, " the NIA said.
With the huge transition of Baby Boomers to retirement age of 65 and older, the NIA said the wave in chronic diseases of the elderly will have significant social and economic impacts on the nation.
"Societal aging can affect economic growth, patterns of work and retirement, the way that families function, the ability of governments and communities to provide adequate resources for older adults and the prevalence of chronic disease and disability, " the whitepaper contended.
Reference: Forbes (June 10, 2020) "Caregiver, Elderly Financial Burdens Set As High Priorities For National Institute On Aging To 2025"