Could You Lose Your Social Security Benefits to Creditors?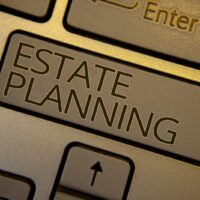 What if you are retired and the only income you have is your Social Security benefit? "Can Creditors Come After Your Social Security Benefits" is the question posed by Yahoo! Finance. While for the most part, you don't have to worry about creditors coming after your Social Security benefits, there are others who can get them, if you haven't paid certain debts.
Personal loan payments, credit card payments, or medical bills are usually not able to take your Social Security benefits. But there are some exceptions you'll need to know about:
The IRS will not blink at taking up to 15% of your benefits, if your taxes are not paid.
If you owe on student loans, the loan companies can come after your Social Security benefits, even if the debt is decades old.
The same is true if you are behind on either child support or alimony payments.
As long as your outstanding debt is not tax-related, the first $750 of your benefits is protected from being garnished. However, if you're behind on child support or alimony, you could lose more than 50% of those benefits.
There are steps to take if debt is an issue. First, if you owe money to the IRS, contact the local IRS office to work out a payment plan. They will almost always work with people to reach an agreement on an installment payment agreement. This will avoid having your benefits garnished.
If you're behind on student loan payments, reach out to the lender and work out an arrangement. If you can prove that your financial situation is dire, you might be able to come up with a deferred payment plan or change the repayment schedule.
If things are really bad, consider filing for bankruptcy. If you do, realize that not all your debt will be dischargeable. For the most part, the same debts that can cause Social Security benefits to be garnished, like overdue taxes and student loans, are not forgivable by a bankruptcy. If those are your key issues, bankruptcy is not your best option.
This might be a situation where a bankruptcy attorney or a debt settlement firm is needed. Be very cautious about working with a debt settlement firm, to be sure that they are credible and trustworthy. The firm or the attorney will be able to help negotiate the debts. Remember that the ultimate goal of any creditor is to get paid, and sometimes getting paid half of the amount is better than not being paid at all.
Your best bet is to approach this problem and tackle it before you file for Social Security. If your sole source of retirement income is compromised, you want to contact the local county Office for Aging services to find out what kind of help is available in your community. Don't leave this hanging and hope that it will be resolved by itself.
Reference: Yahoo! Finance (April 27, 2019) "Can Creditors Come After Your Social Security Benefits"