Do I Qualify for Medicare if I Get Medicaid?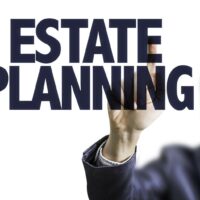 If you are a Medicaid recipient, you might be wondering do I qualify for Medicare if I get Medicaid?
Being enrolled in Medicaid does not automatically make you eligible for Medicare. You will have to meet the Medicare program requirements to enroll in that system of benefits.
Medicare and Medicaid have different qualification requirements, but it is possible to be dual eligible. In other words, to qualify for both programs. If you qualify for both, you do not have to choose one or the other. You can be in both programs, if you meet all the requirements for them.
How to Qualify for Medicare
Usually, people can enroll in Medicare if they are:
65 or older, or
A person younger than 64 who has a disability, or
A person of any age who has End Stage Renal Disease (permanent kidney failure for which you need dialysis or a transplant).
You can get Part A of Medicare (hospitalization or inpatient services coverage) without having to pay any premiums at age 65 or older if:
You or your spouse worked for at least ten years at jobs that paid Social Security taxes, or
You currently receive Social Security or Railroad Retirement Board retirement benefits, or
You qualify for Social Security or Retirement Board benefits, but you are not yet collecting them, or
You or your spouse worked for the government in a Medicare-covered job.
How to Qualify for Medicaid
Unlike Medicare, which has one set of eligibility rules that apply equally to everyone in the United States, regardless of where they live, Medicaid programs are different in every state. You can get vastly different benefits in one state, as compared to another. The Medicaid eligibility rules differ from one state to the next. You might qualify for Medicaid if you live in California, for example, but not qualify if you move to a different state.
Eligibility for Medicaid depends on the size of your family and your income. Every state has to provide Medicaid health benefits for some low-income people, families and children, the elderly, pregnant women and people with disabilities. The Medicaid programs in some states cover all adults whose income is below a certain level.
The eligibility rules for Medicaid have changed, so if you were turned down before, you should look into enrolling now. Some states have also added new benefits to their Medicaid programs, so you should check to see if you can get more services.
Medicaid provides medical care for free or at a reduced cost. The program helps low-income and disabled people get the medical services they need but could not otherwise afford.
How Dual Enrollment Works
If you qualify for both programs, Medicaid can help you access the medical care you need by paying the premiums, deductible, coinsurance and copayments for your Medicare insurance and services. The Medicaid programs are different in every state, so you should check to see what benefits your state's Medicaid system offers.
In addition to covering many of your out-of-pocket costs, Medicaid can serve as your secondary insurance. Your doctor or hospital will bill Medicare first. Whatever Medicare does not pay, your health care provider will bill to Medicaid.
If you are dually eligible, you are automatically enrolled in a prescription drug assistance program, called Extra Help. If you take prescription medications, make sure you are using this valuable program.
Every state has different regulations, so be sure to talk to an elder law attorney in your area. This article covers the general law.
References:
HHS. "Who is eligible for Medicare?" (accessed June 19, 2019) https://www.hhs.gov/answers/medicare-and-medicaid/who-is-elibible-for-medicare/index.html
HHS. "Who is eligible for Medicaid?" (accessed June 19, 2019) https://www.hhs.gov/answers/medicare-and-medicaid/who-is-eligible-for-medicaid/index.html
Centers for Medicare & Medicaid Services. "Dual Eligible Beneficiaries Under Medicare and Medicaid." (accessed June 19, 2019) https://www.cms.gov/Outreach-and-Education/Medicare-Learning-Network-MLN/MLNProducts/downloads/Medicare_Beneficiaries_Dual_Eligibles_At_a_Glance.pdf
Medicare Interactive. "How Medicaid works with Medicare." (accessed June 19, 2019) https://www.medicareinteractive.org/get-answers/cost-saving-programs-for-people-with-medicare/medicare-and-medicaid/how-medicaid-works-with-medicare