Do You Have an Estate Planning Blueprint?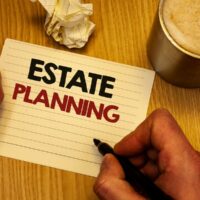 That warning is applicable to people of all ages. Your assets can go to one of four spots:
Your family
Your friends
Charitable organizations or
The government.
Therefore, to avoid the last choice, sit down with an estate planning attorney and ensure that your assets are being allocated how you want them to be.
Forbes recent article entitled "How To Create An Estate Planning Blueprint" reminds you to make sure your plan is optimized, so your beneficiaries can avoid probate and make the most of the gifts you plan to leave them.
Here are some ideas on how to make sure your estate is as planned as possible.
Set Regular Check-Ins. Estate planning isn't a "set it and forget it' task." It needs regular reviews. Your estate is constantly evolving because of life events, changing laws and your financial circumstances. You need to talk to your attorney to make certain that all your assets, as well as circumstances, such as the birth or adoption of a grandchild, are recognized in your will. These meetings should be held every few years—but may be more frequent due to occurrences, such as a births, deaths, or divorces.
Think of the Future. Forecasting into the future can give you peace of mind now and make things easier for your beneficiaries. Failing to plan can create future problems for your heirs.
Look at Your Options. If you decide to create a trust, know your options and discuss different setups—and their tax implications—with an experienced estate planning attorney. Working through the pros and cons of options, can help you to determine the best options for you and your situation.
Tell Your Beneficiaries about Your Wishes. Let your beneficiaries know what you're planning, so there are no surprises or hurt feelings. There's no need to detail all of the financial details. Just give a summary of what you anticipate, as well as details about who will be the trustees and executors of your estate.
When it comes to your estate, paying for the professional services of a qualified estate planning attorney now, can help you and your family avoid issues in the future.
Reference: Forbes (April 1, 2020) "How To Create An Estate Planning Blueprint"