Does Your Retirement Plan Include Long Term Care Insurance?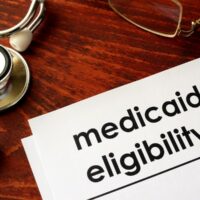 Roughly 60% of those turning 65 can anticipate using some form of long-term care in their lives, according to the U.S. Health and Human Services Department. It may be a nursing home, assisted living, or in-home care.
CNBC's recent article, "Not having long-term care insurance can be 'the single biggest devastator' of your financial plan, " reports that over 8 million Americans have long-term care insurance. However, the cost of that insurance is rising. This increase is because of several factors, including the fact that companies underpriced their policies for years and misjudged how many would drop coverage.
Because of those rising premiums, some individuals may choose self-insurance. That means saving a pool of money to earmark for long-term care. Coverage is also available through Medicaid, which has eligibility requirements.
Even with these increases, you should purchase some form of coverage. This is because not being insured can be the biggest devastator of a financial plan.
The rule of thumb has been to buy LTC coverage at age 55. However, it really depends on your situation. The big unknown is health, and the odds of being able to qualify for coverage at age 60, compared to age 30 or 40 is vastly different.
A traditional LTC policy will cover the costs of care for a certain period of time, generally up to six years. The amount of coverage is based on the average cost of care for your location. Most insurers offer it in the form of a monthly benefit, and possibly with some inflation protection.
There's also a hybrid policy that covers long-term care costs but becomes life insurance paid to heirs, if it's not used. Of the 350, 000 Americans who purchased long-term care protection in 2018, 85% chose the hybrid coverage. It's also called combo or linked-benefit. The big difference is price: you'll pay more for the hybrid policy.
Medicaid is another option, particularly if you don't have a way to save. To be eligible, you must deplete your assets. You can also work with an attorney to find out how you can shield your assets, before you need care. Medicaid also looks back five years into your finances, so if you have given away any money during that period of time, it will be subject to penalty.
Reference: CNBC (October 14, 2019) "Not having long-term care insurance can be 'the single biggest devastator' of your financial plan"