What Should I Know About Medicaid?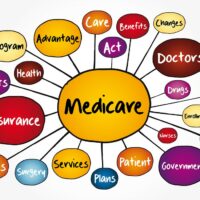 Medicaid is the federal program that gives healthcare benefits to those who cannot afford them. Many people who end up requiring long-term care can pay for it out of their own their own assets, at least initially.
However, because long-term care expenses are so astronomical, many people end up accessing Medicaid benefits, after their own assets have been depleted.
The Medicaid program can help with paying for home care, assisted living, and nursing home care, explains Insurance News Net's recent article, "Medicaid planning."
It would be preferable if people would plan to qualify for Medicaid before they become completely broke, which would preserve their children's inheritance.
For those who are thinking of transferring all of their assets to their children to qualify for Medicaid, the government has already thought of that. If you gift any assets to your children, you must wait 60 months from the date you gave the gift before becoming Medicaid eligible. However, there are perfectly legal strategies that a senior can use to become eligible for Medicaid, while still keeping considerable assets.
That's why you should talk to an elder law or Medicaid planning attorney. These practitioners specialize in helping people qualify for Medicaid benefits far in advance of their assets becoming depleted.
Assets may be freely transferred between spouses to help gain eligibility for a spouse that needs care.
There are also many assets that are exempt for purposes of gaining eligibility. This includes a primary residence, rental property (not in Massachusetts), certain IRAs (but not in Massachusetts) and most vehicles (one vehicle in Massachusetts).
It's also important to remember that a person can enter into contracts with family members to provide care in exchange for a fee, without a 60-month look back.
With the guidance and planning from qualified legal counsel, seniors who require long-term care can get free government healthcare, while preserving assets for their heirs.
Please contact an experienced Medicaid planning or elder law attorney for additional information.
Reference: Insurance News Net (September 29, 2019) "Medicaid planning"